Jeffery Goes Africa Magic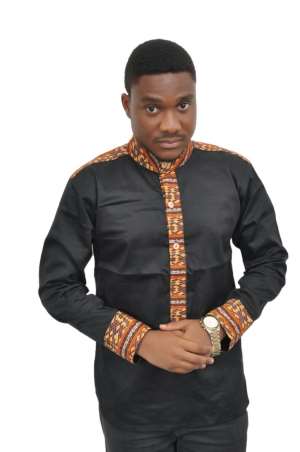 Ghallywood actor and Male Icon participant, Jeffrey Nortey has migrated to the big screens as he takes leading role on "Victims" showing on Africa Magic.
Jeffrey plays the role of Cobby Jackson, a jobless graduate who uses gangs and mischievious means to defraud other people. A fashion-crime serial full of suspence starring characters like Vicky Zugah, Kofi Adjorlolo, Ekow Blanksonand Vivian Anchor . Being directed by Maxwel Amuni.
As Emilia Clarke says; I came out of my mum's stomach going, 'I want to be an actor!' so was Jeffrey. Acting had always being his passion since infancy. During his primary schools days, he enjoyed playing charades; a two-player game where one acts and the other guesses the object or behaviour being potrayed. The game we generally term Pick and Act orIt-takes-two. I do not only focus on the business aspect of acting but for the pleasure it brings me, he stated. As the motive of many industry people; who sought after money and fame, he is only moved by the joy acting brings him.
He is the second born among four siblings and a native of Dodowa, a suburb of Greater Accra. He is also a journalism student at the Jayee University.
He joined the Ghallywood Academy of Film-making in 2012 where he won overall best actor. He also won Mr. Photogenic at the Male Icons. He's also made appearances in a number of movies including; The Game (Tv series), Living With Tricia (Tv series), Anouncement(Feature), Worldcup is Missing(Feature) amongst others. He is currently featured in a new Venus Films release dubbedStalemate alongside Jackie Appiah, Van Vicker andChristabel Ekeh. He's admonishing his fans to watch out for his upcoming movieCaspers Energy with Anthony Wood, Omar Krupp and others.
Finally, Jeffrey tells the general public to distant themselves from stories circulating that he's married. "I'm not married" he warned!