Obrafour, the failed lawyer; the legend hiplife artiste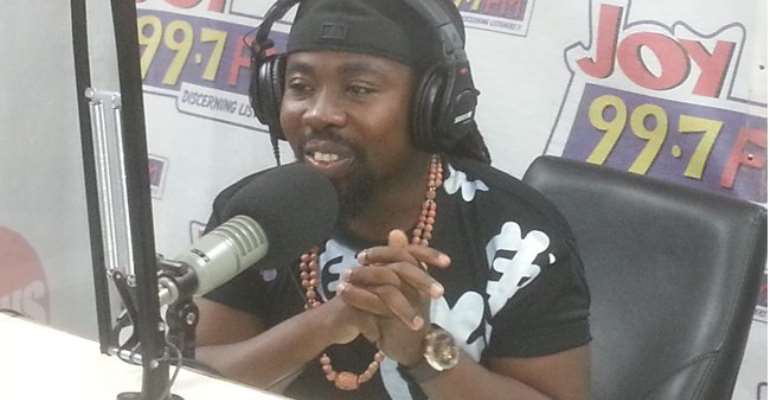 When the death of his mother took away his dream of becoming a great lawyer, little did Michael Elliot Kwabena Otchere Darko know a new path, of stardom awaited him.
He was disturbed, lost, with no hope for the future. He dropped out of from school, abandoned the church his mother had established him in and lived on stipends sent down from his sister who was living abroad at the time.
In his misery, the little promise by his sister to let him join her in the US became a lifeline to a living dead man. But that promise fizzled out all too quickly. It wasn't going to happen.
He left his family home to live on his own with a friend with whom he did everything possible to survive.
And on few occasions when there was nothing to eat, his friend 'shoplifted', with him watching on just so both of them could get a night's supper or breakfast the following morning.
Through this pain, depression, the short, afro-hair-styled man carried with him a voice, a gift, one that will 'change' his name from Elliot Kwabena Otchere Darko to Obrafour , change his afro into dreadlocks and ultimately change the Ghana music industry in many unimaginable ways.
It was a gift given at birth Obrafour told Drive Time Host Lexis Bill when he took his turn on Joy FM's hall of fame programme Personality Profile, Saturday.
Babies are always known to cry at birth to signal their entry into a new world but for me i sang, Obrafour said.
He continued singing in church at a tender age until he met Hammer, the greatest beat maker of our time, who at the time was nothing more than a dreamer. And with him [Obrafour] dreaming to be like Reggy Rockstone, the man who made it possible for him to believe and to realise that it was possible to be the 'Cool Js in our own soil' a new religion- The Last Two-was formed.
Pae Mu Ka became the first fruit, the greatest ever hip life fruit, thanks to the two little dreamers- Hammer and Obrafour.
The pair revolutionised the industry with the Pae Mu Ka album and soon many soldiers-Tinny, Sarkodie- Kwao Kese , Edem etc would come along.
Just like how the business association of Thomas Edison and Edwin Barnes grew the slogan "Made by Edison and Installed by Barnes" that between Hammer and Obrafour came "Produced by Hammer, rapped by Obrafour".
"Hammer was made and prepared for me," Obrafour said, adding, he was "led by the spirit" to settle on a man who had no track record, no studio but just the talent and zeal.
As a product of this great association, 17 years ago, the little feeble hand of Obrafour was raised at a concert by the colossus, the god father of hiplife Reggie Rockstone who described him as the next big thing to happen to hip-life. For 17 years, the Rap Sofour has remained faithful to the declaration; kept the hiplife flame alive and only recently handed the torch to another great talent -Sarkodie to bear.
Three years from now, the man, the legend, the greatest lyricist in the genre is eyeing the biggest concert to celebrate 20 years of his discipleship in hiplife .
He is also considering an annual Obrafour concert after the 20th Anniversary celebration.
With many hit tracks to his credit; many awards in his cabinet; many more prodigies mentored the Wenchi born rap artiste in his usual soft voice and carefully selected words said his songs were not necessarily for trophies. If the trophies or awards came, that was a bonus but ultimately his songs were to inspire and entertain.
And most of them did- Kwame Nkrumah, Yaanom, Maame , Odo, Who Born You By mistake, Asem Sebe, are classics, timeless, well-crafted and perfectly sang.
With such success in a career which was nothing more than an afterthought, a career selected after a great depression Obrafour said he has no regrets in his failure to become a lawyer.
"Life is too short to live with regrets; nobody promised it will be easy," he stated.
Touching on some of the weirdest rumours and allegations about him Obrafour said the claim that he had fathered a son with a anonymous woman "was a spanner that was thrown into the screws of my career at the beginning."
His greatest fear is not to make to heaven and is counting on grace to get him there.
Listen...