BUSAC Fund, IMD Meet Tourism Minister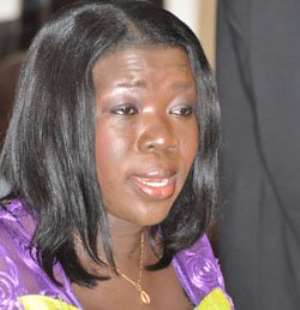 BUSAC Fund Manager Nicolas Jorgensen Gebara, together with Korkor Amarteifio, Director of the Institute for Music and Development, last week paid a courtesy call on Elizabeth Ofosu-Agyare, Minister of Tourism, Culture and Creative Arts at her office in Accra.
This follows a sensitisation drive as a part of a project aimed at creating awareness and an appropriate environment for the creative industries through facilitation and implementation of the Creative Sector Medium Term Strategy in 2015.
The minister was briefed on activities so far undertaken by the project which is being supported by the BUSAC Fund as well as the aims / objectives of the fund and its engagements in Ghana over the past several years.
Promotion of the use of more local content on relevant electronic networks as well as the establishment of a culture / business desk in all Ghanaian missions overseas, among others, was also discussed at the meeting alongside challenges that beset the implementation of the Creative Sector Medium Term Strategic Plan for 2010 - 2012.
On her part, the minister assured the visitors that her outfit is ready to collaborate with the fund to enhance the promotion and development of tourism and culture in the country while congratulating the BUSAC Fund for its operations in Ghana.
The BUSAC Fund, among others, aims at contributing to the creation of a more enabling business environment for development and growth of the Ghanaian private sector.
This is achieved by empowering business membership organisations, trade unions and the media to influence public policy formulation by undertaking appropriate research developing evidence-based policy positions and advocating those positions with government and other private sector institutions/organisation that may be targeted by the action.