4 September 2014
|
General News
BBSCF Musical Village Welcomes 16 New Students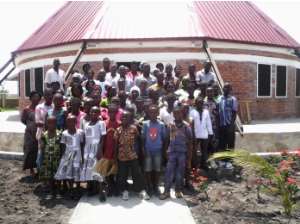 ADA FOAH, Ghana - On August 25, sixteen students from the greater Ada region were introduced to a future filled with opportunity and promise. These deserving students were selected to join nine other students already enrolled in the education and music program provided by the Brigitte & Bobby Sherman Children's Foundation (BBSCF).
BBSCF will pay for the students' school fees and supplies and also provide supplemental tutoring and music lessons that range from traditional drumming and dancing to classical piano and guitar.
Students, parents and staff at BBSCF Musical Village
The need for services provided by BBSCF is particularly urgent in rural areas like the coastal town of Ada Foah, the capital of the Dangme East District. In recent years the gap between urban and rural schools has continued to widen. Many children in rural schools do not attain the academic certificates required to attend secondary and post
secondary school and thus are deprived of the education and skills to sustain themselves and their families.
But BBSCF offers its students the resources and support they need to thrive. At Orientation Day on August 25, the students and their parents and guardians learned more about the BBSCF program and expectations. They toured the Musical Village, BBSCF's youth center in Ada, the site of the tutoring and music program. All were impressed with the five building complex that includes a fully equipped library, classroom and computer room 2.
A common theme throughout the day was the partnership between BBSCF and the parents and guardians of the students. Frank Nkansah, BBSCF Accountant and Musical Village Facilities Manager, spoke on behalf of BBSCF CEO and co-founder Brigitte Poublon.
He stated, "This is the time for parents to stand up and contribute to their children's education. The time for parents to put collective efforts together, and cut the vicious chain of poverty and illiteracy. The vicious circle must be broken." Similarly, in an interview with Radio Ada and GBC Radio, James Sanahene, the Musical Village Assistant Program Manager, said, "BBSCF will continue to provide cooperative strategies for extending the school curriculum beyond the school walls and provide home visits by trained BBSCF personnel to facilitate school communication."
Although the application process for the current school year is complete, BBSCF will be seeking additional students for its 2015 – 2016 program in Spring 2015. Interested students should contact Mr. Sanahene at [email protected] or 0246 511 486.
About BBSCF
Since 2011, the Brigitte & Bobby Sherman Children's Foundation (BBSCF) has been providing motivated students in Ghana with a high quality education and music program, thus giving them the tools they need to pursue higher education and become successful, contributing adults. BBSCF funds primary and secondary school tuition and
fees, tutoring and enrichment activities, and music lessons focusing on indigenous and other world music. There are 30 students in the program for the 2014 – 2015 school year in the cities of Accra and Ada. Learn more about BBSCF at www.bbscfoundation.org.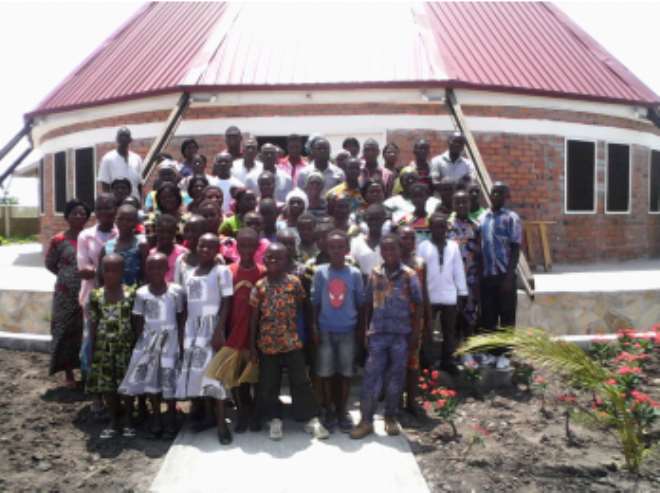 2014-09-04 155701
Catch up on the latest news videos from Modern Ghana.
Advertized