SHOWCASE and Bureau Africa have now released the film interview with Kofi Setordji on THIS IS AFRICA, the 8th interview in their series of film interviews with prominent Ghanaian contemporary visual artists under the title "The Black Stars of Ghana - Art District". The interview with Kofi Setordji followed on the previous episodes about Wiz Kudowor, Ablade Glover, Gabriel Eklou, Kobina Nyarko, Marigold Akufo-Addo, Kwadwo Ani and Larry Otoo. The interview series which is currently internationally launched uses the internet to introduce the representatives of contemporary Ghanaian art to a global audience. For both art lovers and art experts it provides a fast and concise insight into today's contemporary Ghanaian art scene.
Kofi Setordji was born in Accra in 1957. He learned the craftsmanship, which he later utilized to create internationally renowned sculptures and paintings and reach the minds and conscience of his audience, during an education as a commercial painter and graphic artist. In his younger years he earned his living by working as a billboard painter, painting according to the instructions of his clients, before studying sculpture with famed Ghanaian artist Saka-Acquaye between 1984 and 1988. Nowadays as a fine art painter and sculptor he only works for himself pursuing his own artistic and creative endeavours.
Kofi Setordji's perhaps best-known work is "Genocide," a multi-dimensional installation that he created in memory of the countless anonymous victims of the genocide in Rwanda and as a monument reminding us of the ever-repeating circle of similar atrocities around the world.
Kofi Setordji works with different materials like wood, metal, bronze, stone, terracotta and paint to create sculptures and paintings commenting on historical, social and political issues.
A five metres high sculpture of Kofi Setordji which was commissioned by the city of Accra is now standing opposite the national theatre ("Entre Amies"). Other sculptures explore the "Brain Drain" from African countries interpreting it as a grass-roots revolt or they accuse corrupt politicians by showing them without hands, because they never touch the bribe money, but it reaches them by wire transfer.
In a retrospective in 2012 Kofi Setordji was called one of the most outstanding contemporary Ghanaian artists of his generation with an abundance of expressions as varied as his eclectic style, having worked literally in every conceivable medium, genre and style, from photography through painting to his signature work as a sculptor having been exhibited in important museums and institutions in the U.S., South Africa, Germany, Italy, France, Austria, Switzerland and Denmark.
Besides being a sculptor, painter and photographer, Kofi Setordji has become one of the foremost mentors of young artists in Ghana. In his ArtHAUS compound students from all over the world gather around the master. This is where discussions, arguments, work and laughter occur, as Prof. Gert Chesi noted. This dedication for the cultural development of Ghana's still expanding art scene is complemented by Kofi Setordji's work on the board of the Nubuke Foundation which promotes Ghanaian art, culture and heritage both at home and abroad.
All episodes of "The Black Stars of Ghana - Art District" will simultaneously be broadcast on This Is Africa and on Bureau Africa TV's Youtube Channel: http://bit.ly/18tBnhm
KOFI SETORDJI - This Is Africa: http://bit.ly/18JWs95
SHOWCASE's facebook page: http://on.fb.me/19WevwC
SHOWCASE // Art District: http://www.showcaseint.com
More about the project "THE BLACK STARS OF GHANA - Art District": http://bit.ly/16ejiHb
8th Episode / interview Kofi Setordji: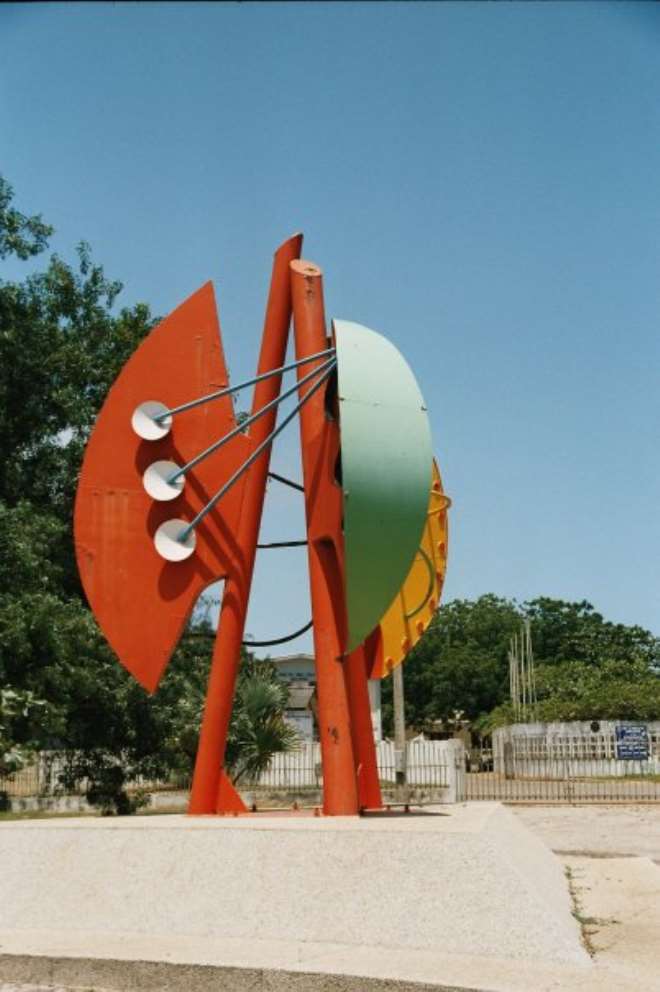 ENTRE AMIS, STEEL, ACCRA - GHANA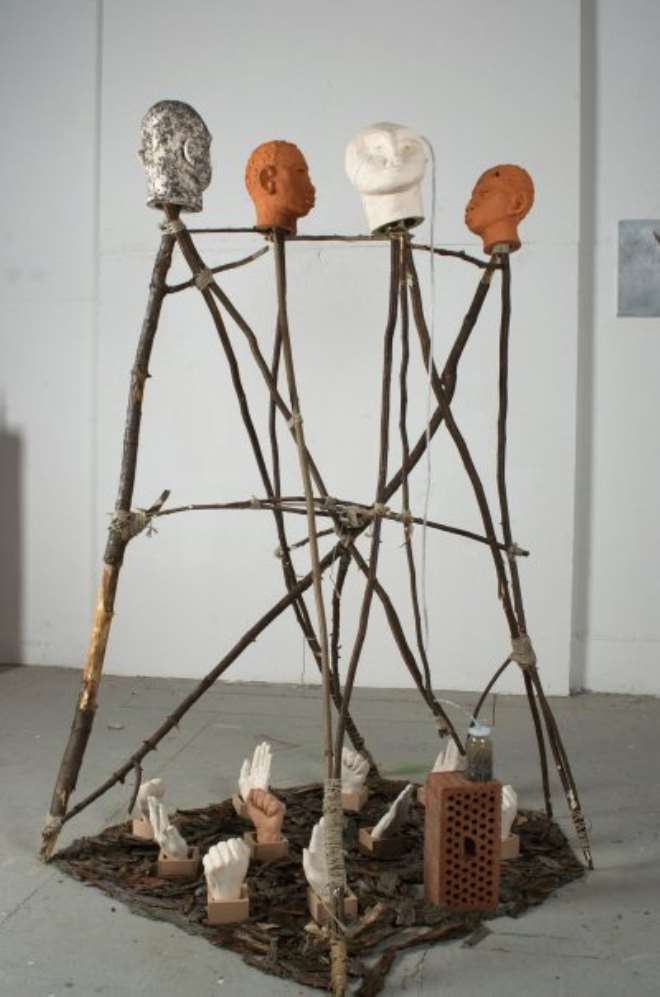 BRAIN DRAIN, MIXED MEDIA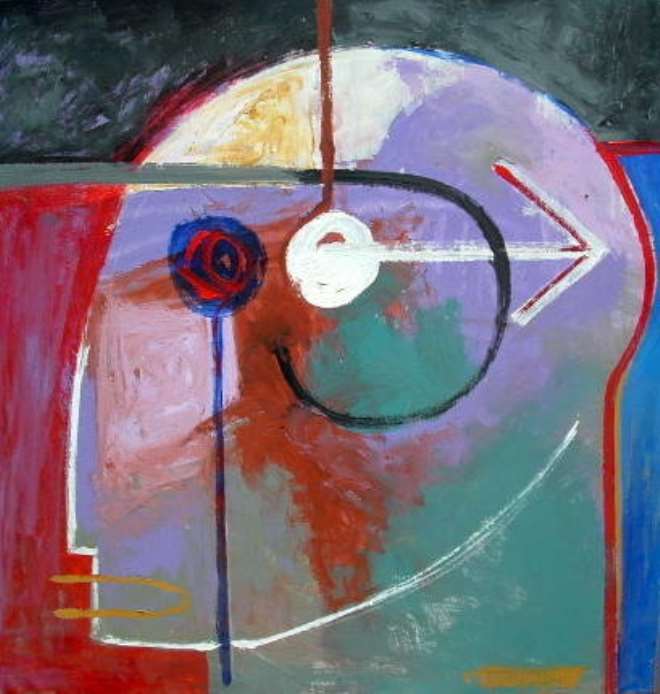 CRITICAL THINKER, ACRYLICS ON CANVAS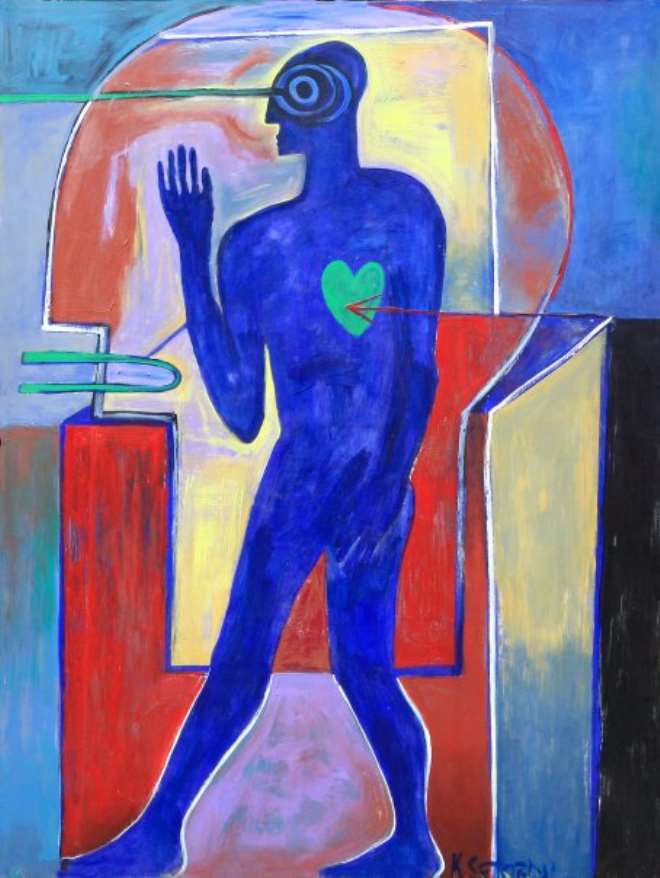 THE THINKING MAN HAS GOT A GREEN HEART