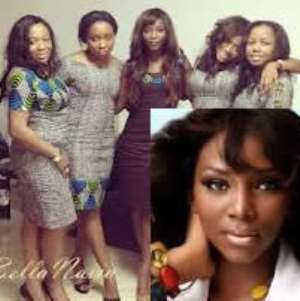 Is Genevieve Nnaji a feminist based on her recent statement: "what is wrong if women take over Nollywood"?
Yes, feminists do think that men are worthless. "Feminism is the theory: lesbianism is the practice."
A lot of lesbians are strong feminist. Is our own innocent Genny among them? But if Miss Nnaji should have a strong conviction about woman's right, it could be she also has a stronger emotional investment in women.