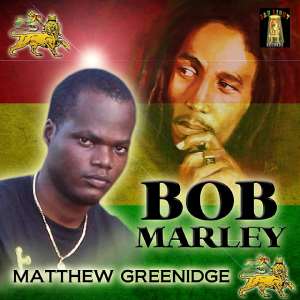 On February 22nd 2013, Matthew Greenidge and JahLight Records releases a gem of a song as they give tribute to the King of Reggae, Bob Marley. The reason for the song they explain is because of the influence and impact Bob Marley had on them and the world at large. As fans of his music they jumped at the opportunity as it was placed on their hearts and the timing was just fitting. 'I always wanted to do a tribute song to Bob Marley and knowing that his birthday on the 6th of February was near I decided to choose a riddim that was be ideal and then I called Matthew Greenidge and sent him the track and told him the objective. He was delighted to be a part of it. He vibed the riddim and wrote a massive song for it. He then came to the studio and laid down the track immediately. From there it took us just a few days to do the engineering and it was done and ready to promote. I'm excited about the opportunity to honor Bob and his works; for his music truly helped mold us into positive and conscious minded individuals. We learned a lot of the Bible through Bob's quotations. Bob taught us about God, truths and rights, living in love with one another, standing up for what is right and so much more,' says JahLight Records manager.
In February, Black History Month can be seen celebrated. Here they celebrate the life and achievements of many Africans that have influenced and left a powerful mark on the world. Bob Marley is no doubt one of those individuals that can be celebrated here. His influence upon various populations remains unparalled, irrespective of race, color and creed. His music unified various people, challenged social and economic inequality, racism, colonialism, political greed and so much more. Even after so many years after Bob Marley departed he still remains a legend, role model, and icon.
This brand new Bob Marley tribute song is currently being released to radio stations worldwide. This is the first JahLight Records project to be released for 2013. However it is only the beginning as they have been diligently working on Matthew Greenidge's debut album which is said to be released in a few months. So be sure to stay tuned for that one. As for now let's be a part of this grand occasion as we celebrate the life of the King of Reggae, Bob Marley.