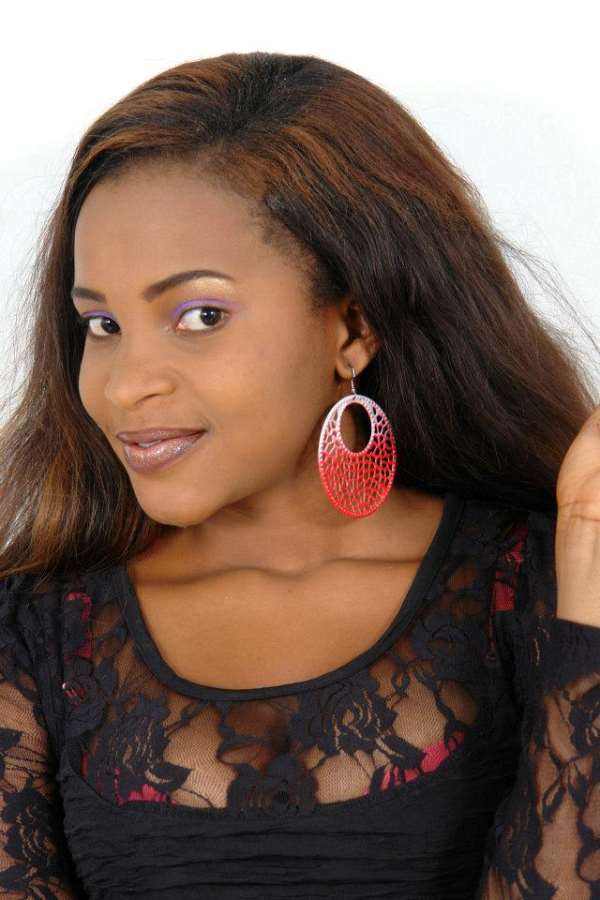 With few movies such as Mirror Girl, Kweku Saman, Adoma, Agyanka Ba, Azonto Ghost, Poposipopo, Ewiase Ahenie, April Fool, Agya Koo Azonto, Devils Voice and I Know My Right, Kumasi based actress Benedicta Gafah says she is the prettiest actress in Kumasi.
"Talk of Emelia Brobbey, Nana Ama McBrown, Vivian Jill, Portia Asare and the likes I think likes, I am the most prettiest of all and sexy as well." Benedicta told Newsone.
According to her everything about her is beautiful. "From my hair to my toe, every part of my body is nice."
However, Benedicta is most often seen playing a bad girl role and has received very bad comments from people for taking up such roles.
According to her "is it my fault that most of the scripts I receive require me to take up bad girl role. I think the directors are the right people to answer that"
Benedicta said that she is not what people think she is but it is quite unfortunate she is always given such roles to play.
"You would hardly recognize me when I am passing by, I always dress decent because I know our society frowns on indecent dressing but when I am needed to play a role that requires me to wear hot things I have no problem with that" the actress explained.
Born to Mr and Mrs Kwaku Badu in the Ashanti Region, Benedicta said it was time people erased the impression they have about her and get to her know her before passing any comment about her.
"I am not a bad girl as people say and I think it's about time people got to me to know the other side of me"
Benedicta revealed that she admires actress Nana Ama McBrown for her versatile role in movie. To her Nana Ama McBrown is of the best actress Ghana.
A former student of Presbyterian Secondary School in Kumasi, Benedicta has plans obtaining a degree in Marketing.
The pretty actress said she was grateful to everyone who has been helpful in developing her career especially, Miracle Films for spotting the talent in her.

225853 527782117237194 1536784491 N-1

400864 527781950570544 122064424 N

422522 390347037647370 1453925328 N

425576 413910078624399 1689104025 N

561823 527782140570525 1207723329 N