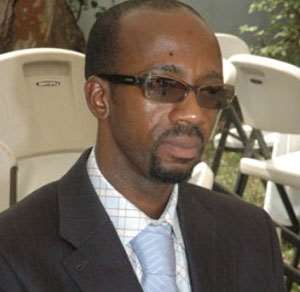 One of Ghana's reigning musicians, Gyedu-Blay Ambolley, who is not happy about the way the music industry is being managed, yesterday called on the stakeholders to come together and work tirelessly to move the industry forward.
He noted that the music industry in Ghana which lacks good structures has gone through so many problems and need serious attention, adding that the players need to put in place personalities who have the skill and credibility to run the industry so that the musicians could benefit from their works.
Speaking to BEATWAVES in an interview yesterday, Gyedu Blay Ambolley expressed concern about the manner the music industry is being managed by certain personalities.
He said it is high time the stakeholders put in place proper structures to protect the interest of the musicians and also flushed out those who want to enrich themselves through the sweat of musicians.
He was of the view that the absence of a database on the music industry, and lack of a coherent and professionally organized distribution and marketing system, has crippled the industry.
He said musicians could not depend on live performances only—which is what they have been forced to do now—adding that royalties are the best form of income for musicians the world over.
The ace musician who is very worried about the way the some personalities are playing politics with the music industry and the lives of the musicians, voiced out his grievances and displeasure about the incapability of the stakeholders to check the activities of all those put in place to manage affairs of the industry.
Gyedu Blay Ambolley stressed that due to lack of good structures to protect the right of the musicians, a large number of them could not make ends meet.
He therefore threw his weight behind the call for the right structures to be put in place to aid Ghanaian musicians who only make money out of their intellectual properties through performances and no other avenue.
By George Clifford Owusu