December 20, 2012
|
Hiplife News
C-REAL DROPS 'HEWALE'& 'OPEIMU' OFF EM.CEO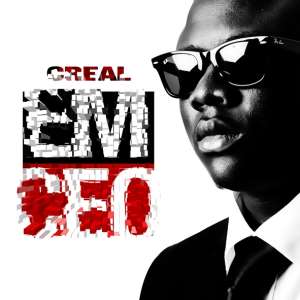 Award winning Hiphop Em'cee, Cyril-Alex Gockel with the claim to fame, C-Real, steps up the game at an unstoppable pace dropping his long awaited debut Album EMCEO. The Album put Ghana's Hiphop at another stage as it present a combination of the entire rudiment that makes up a good album.
EMCEO features M.anifestive, EL, Efya, M.anifest, Zeus, Lyanna and Channel O's J-Town doing what they do best on the M.I.C.
The name C-Real can be pronounced as "See Real" thus telling people to have a critical look at things happening around them. C-Real was derived from the rappers birth name, Cyril (that's creativity for you). It popped up years ago and made waves after the rapper in 2009 won the Channel O Emcee in Ghana and runner up in Africa.
C-Real drops two(2) hot tracks off EMCEO album; 'Hawale' (Strength) which features the #1 Azonto beat maker in Ghana, E.L and 'Opeimu' featuring M.anifest.
And to those who said the era of good music and the sales of CDs is done and dusted, they should run a quick review of their scripts. C-Real re-write history being the first Ghanaian artiste to make his debut album available on all online shops,
talk of itunes [https://itunes.apple.com/gb/album/em-c.e.o./id580314667 ] ,
Amazon [http://www.amazon.com/Em-C-E-O-Explicit/dp/B00AAWGAHA/ref=sr_shvl_album_1?ie=UTF8&qid=1354322146&sr=301-1#mp3TrackPlayer ],
Spotify [ http://open.spotify.com/album/5NXawVKZPpoJmOSf2XiiqA ],
Deezer [ http://www.deezer.com/en/album/6125364 ],
MySpace Music [ http://uk.myspace.com/crealspace/music/albums/em-c-e-o-explicit-18819671 ]
MediaNet: [ http://www.mndigital.com/content-experience/music_content/albums/77120345/C_Real/Em_C_E_O/ ]
The Album is also on sale at East Legon Shell Station, Silverbird Stores, Arlecchino (Osu) & A&C Mall.
Support Ghana Music, Grab You Copy Now!