VIBE SQUAD BACK WITH ANOTHER BANGER!!!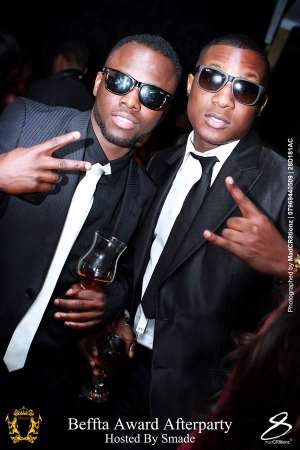 It has been over just a year that Vibe Squad dropped "Dance With Me" taking the UK and Ghanaian diaspora by storm. They later on added "Wadi Mi Sika" an azonto song every black child in the UK can recite like it's the alphabet. "Wadi Mi Sika" cemented Vibe Squad as a strong Afrobeats group BUT now they come out with a super banger called "AKOLA KITI KITI" alongside one of the most creative and imaginative video possible.
These boys have proven to everyone they are not just a one-hit wonder or a one-trick pony. This trinity of a song "AKOLA KITI KITI" has taken over the airwaves of London and is growing wild across the other nations. The youtube views are increasing by the hour!
CHECK IT OUT