Wutah Kobby discusses Kumasi "Chiochio" tour with Kwame Poku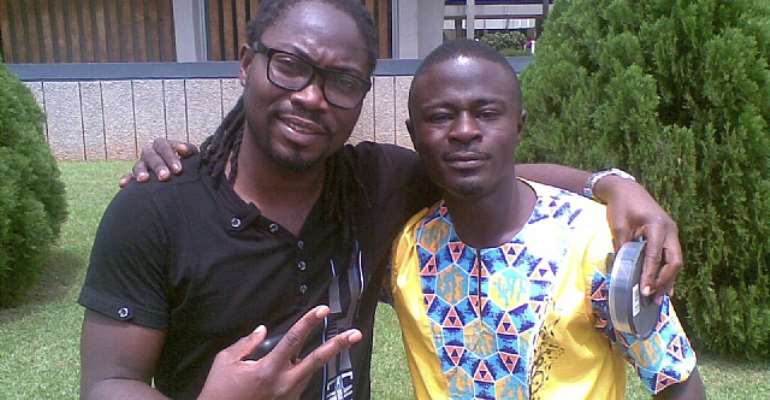 Wutah Kobby who launched his album; "selfless bliss" in London recently says though he knows his album is doing well, he has not started tracing its sales yet.
The young artiste who featured on Focus FM's weekend Citi show hosted by Kwame Poku (DJ Scientific) says he launched the album on itunes some six months ago. He did another launch recently in London to satisfy his London-based fans.
In a hearty chat with DJ Scientific, he expressed his admiration for some Ghanaian musicians like Reggie Zippy, Iwan, Stone Boy, Sonni Bali among others who featured during his album launch in London.
An excited Kobby hyped his album, mentioning that there are fifteen tracks on the album with some of them being collaborations with big Ghanaian acts like Kwabena Kwabena, Tinny, Reggie Zippy. He says the album name "Selfless Bliss" is an acronym he defined as "Sacrificing Every Little Fame Luxury Enmity Surrounding Surge (SELFLESS) and Bringing Laughter In Something Serious (BLISS)."
Wutah Kobby was in Kumasi as part of his ongoing "tsiotsio" tour. He was with Nubian stunnerz, Willie Maame and Tee-Jay of Appietus Idols fame.
-Bernard Buachi,
Focus FM, Kumasi.