Book on Ghana's Hiplife to be showcased in Accra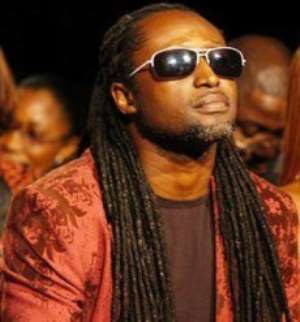 Reggie Osei (Rockstone) has been acknowledged as one who spearheaded Hiplife.
An Associate Professor and Director of the African American and African Studies of the University of California, United States Halifu Osumare has authored a book chronicling the Hiplife revolution in Ghana.
The book, titled "The Hiplife In Ghana in Ghana: West African Indigenization of Hip Hop" was released by Palgrave Macmillan in US and England on September 18th.
Professor Osumare will be in Ghana by virtue of the Book and the Musicians Union of Ghana for a series of book reading and presentations in various venues in the capital. This is part of the Union's objective to promote research into Ghanaian Music and Music Education.
On Saturday October 13th, she will be at Reggie Rockstone's Office for the first presentation of the book. The Institute of African Studies of the University of Ghana will host her on October 18th at 10am.
She will be accompanied by MUSIGA President, Bice Osei Kuffour, Hiplife Grandpapa and Legend, Reggie Rockstone and Ghana's number one and Africa's number two DJ, DJ Black while the SilverBird Lifestyle Lounge will welcome her on October 20th at 5pm. The British Council Auditorium in Accra will play host to the Professor on October 22nd 2012 at 2pm.
All these events are open and free to the public.

Story by Ghana/Myjoyonline.com