Roger-Q's 'Testing The Waters' comes soon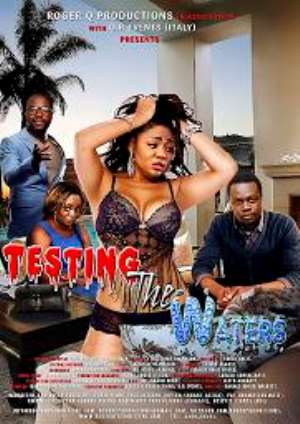 Popular Ghanaian actor turned producer, Roger Quartey, is set to release his latest movie, titled 'Testing The Waters' from the stables of his Roger-Q Productions.
The new movie was shot in Italy in collaboration with O.R Events in Italy.
It is a high budget movie, slightly above a lot of movies shot in Ghana. Reports say it has good pictures to complement a good storyline.
A number of Ghanaian actors, including Ingrid Alabi, Eddie Nartey and Khareema Aguiar, who are part of the cast, were flown to Italy for the production. Currently, the movie is still on the editing bench and would be out soon.
'Testing The Waters' is an awesome movie and everybody must endeavor to see it. It will keep you glued to your seat the whole time,' Roger Quartey said.
'This is another masterpiece from Roger-Q Productions shot on the shores of Italy,' he added.
The upcoming movie tells the interesting love story of two couples brought together by fate after their respective breakups.
As their old love dies, a new love is born. But will this new love outgrow the older ones, as what started as a game is now affection?  The rest of the story will be unraveled when the movie finally comes out.