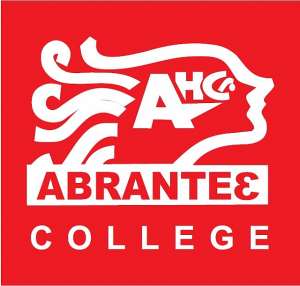 One of Ghana's top beauty institutions, Abrantie College of Cosmetology has unveiled the activities lined for it fifth anniversary celebration at a press conference in Accra. Addressing journalists at the College conference hall, CEO King David Thompson announced that there would be an Anniversary concert and Graduation ceremony on November 1.
He also said that activities including Sports Competition, Beach party at Sajuna, and Peace walk have been planned to mark the celebrations. The 5th Anniversary celebration will come off at The Ghana National Theatre and is coupled with graduation of the 6th batch of about 100 trained beauty professionals. Nobel Nketia and some top musicians are expected to thrill audience to stunning performances.
Abrantie College of Cosmetology is a Hair and Beauty Care Training Institute in Accra. They are recognized as one of the finest Cosmetology Colleges in West Africa. The College has career programs in Cosmetology, Beauty Therapy, Barbering, Nail Technology and Make-up Artistry. Abrantie College is accredited with Ghana Education Service and National Vocational Training Institute and is recognized as one of the finest Beauty Schools in Ghana. Abrantie has produced over two thousand (2000) practitioners, majority of whom are managing their own salons or other manufacturing plants as PR, Sales Executives and Educationists. Our students have written various National Examinations that lead to the Polytechnic or University. We are the only institution that commenced the formal training and has trained to the highest Level (NCC, Cert I & II). Abrantie has been climbing the ladder of success with the constant overflow of students.
Voted the Best School in Softsheen Carson's Inter-Colleges Competion in 2009 as well as winning the first and second positions in the National Golden Scissor Awards organized by L'Oreal West Africa, in 2010, Abrantie has set the pace for excellence in the Cosmetology Industry in Ghana today. Our Students are awarded college certificates on completion, and they write national exams with NVTI that enables them to further anywhere in the world to the highest level. At Abrantie valid certificates are awarded. About eighty percent (80 %) of students usually sit for (NVTI) with twenty percent (20%) sitting for other examining bodies such as City & Guilds. Also, provision is made for practicing stylists who do not have the requisite qualification are prepared for the examinations through the remedial class to enable them acquire NVTI or City & Guilds Certificates.
Advertisement
The College started as a pilot training center to formalize Cosmetology. However, this vision has actualized since the 5th Anniversary of the College on the 1st of November, 2012 will be seeing the Graduation of over one hundred Cosmetology students who have written Certificate 1 and 2 exams that leads to any tertiary institution in Ghana and beyond. Since the inception of the College, 400 students have been trained and 80% sat for the national examination with 40% distinction, 20% credit, 20% pass, no failure. This was made possible because of the dedicated and experienced team of educators made up of qualifying Cosmetologist, offer excellent tuition experience which affords the enhancement of their learning capabilities. Also, as part of their hair and beauty courses, students are taken through core subjects such English, Mathematics and Entrepreneurship. The College's goal is to provide the practical training grounds and experience necessary to give our graduates fulfilling and financially rewarding lifetime careers.
In the Cosmetology course, students will learn hairdressing, coloring, haircutting, permanent waving and thermal hair straightening. The Barbering graduates will actually be ready to perform all Barber services including hair coloring before they graduate. Beauty Therapist students will learn skin care treatments, facials, anatomy, microdermabrasion, chemical peels and different body wraps. The Make-up Artist program includes: straight makeup, high fashion makeup, TV/Film makeup techniques and special effects makeup. In the Nail Technology course, students learn water & oil manicure, nail tips & wraps, acrylics, gel systems, pedicures and reflexology.
Started in 2007, Abrantie College of Cosmetology takes a personal interest in the progress of each student. The Cosmetology industry is looking for caring people with creative and practical skills. Our main aim is for our students to build their foundation, pass National and International Exams and progress to the tertiary institutions in Ghana and beyond which will make our students successful in their chosen careers. Cosmetologists, Beauty Therapists, Barbers, Make-up Artists and Nail Technologists trained at Abrantie College of Cosmetology will always be in demand.