Hitz FM's Lexis to host The Challenge Season 4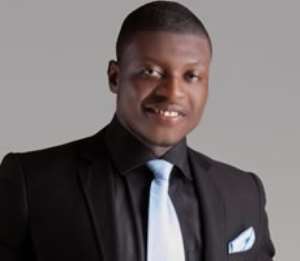 Host of Hitz FM's morning show, Louis Sakyiamah also known as Lexis Bill will host The Challenge reality show premiering on Sunday.
The educational reality competition which seeks to give brilliant promising young Ghanaian University graduates a chance to compete for a fully paid scholarship at the Robert Gordon University in Aberdeen, Scotland returns this weekend with Season 4.
It will air on GH-One television at 3:30pm and on GTV at 9:30pm with the midweek episodes on GH-One on Wednesday at 7:30pm, beginning with the auditions and the grueling selection process.
This season, board members are responsible for giving out tasks, identifying the weakest member on a team and finally implementing evictions.
Although the general public will be voting for their favourite Challenger, those with the final say are the board members.
The board members comprise Professor Audrey Gadzekpo of the School of Communication Studies, University of Ghana, Mr Albert Ocran, Chief Executive Officer of Legacy and Legacy and Professor Robert Hinson of the University of Ghana Business School.
All three board members are looking out for intelligence, creativity, ability to think outside the box, innovation and also to be entertained by the Challengers.