Joe Dee To premiere Music Video Soon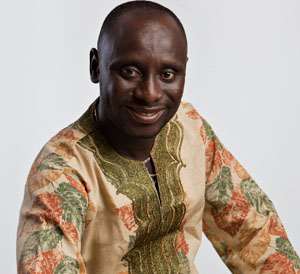 Joe Dee Owusu
TO MOST gospel music lovers, Joe Dee Owusu is an amazing artiste with over two successful gospel music albums, but on a more personal level, he is a perfect epitome of the adage, 'humility breeds greatness.'
Ever since he dropped his latest album titled, 'Onso Nyame Ye' in 2002, Joe Dee has been well known on the airwaves and TV screens as a great singer whose inspiring songs never failed to have a progressive impact on the gospel music industry.
He happened to be one of the few young musicians in the country who were working tirelessly to keep the flame of gospel music burning, while promoting the genre on the African continent.
Joe Dee has developed a strong passion for spreading the gospel of Christ through music, and his eight-track album was a great delight to listen to, as the lyrics focused on real life issues.
As a young talented gospel music star, Joe Dee has been groomed into a complete entertainer who did not only possess a good voice, but also knew how and when to make his fans happy and come close to God.
His contribution to the music industry in Ghana would undoubtedly add to the rich repertoire of musical works that the country already had.
The album, which had a special track called 'Semenya Nkwa Daa' and featured Amy Newman, was making a lot of impact on the gospel music scene.
The lyrics of this particular song and the good vocal power of Joe Dee and Amy Newman were neatly arranged with sensational and inspirational rhythms, making the song unique and pleasing to the ear.
When the video was released to the market two weeks ago by Media Excel Production, the number one record label for 2011, has attracted great sales and according distributors, it was one of the best videos to be produced this year.
Shot by Kwasi Oduro of the Golden Eye Studios, the video portrayed wonderful settings and picture quality and had a great dimension of what a collaboration song should have. Indeed it was the biggest gospel collaboration of the year 2012, according to music experts.
The video, according to Media Excel Production, would be premiered in some selected regional capitals in the country to showcase creativity and quality, which would inspire gospel musicians to produce high standard videos in their work.
By George Clifford Owusu