Jessica Garza: Keeps an eye on Ghana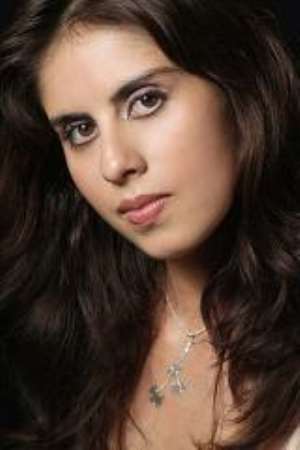 Mexican soap operas dubbed in English have really taken over Ghana and many parts of West Africa.
The storylines are dynamic, the edge of your seat action is thrilling and the fiery romance typifies Central American flair.
Stand forward Mexican Soap Opera Celebrity, Jessica Garza, who stars in award winning
Film projects like 'Oblivion' and 'Night-time' and many other accomplishments in Hollywood.
She also made a special appearance in Jay Mo Productions video "With Us or Agains Us" by International Popstars Arjun&Jay Mo (formerly of G-Force fame  with the mega hit 'We Go Go', a fans favourite for Ghana's 2006 World Cup Campaign).
Jessica's stardom in Mexico launched with Soap Operas such as, 'Hasta que el
dinero nos separe,' 'Pobre rico Pobre,' 'Secretos del Alma,' and
'Quiereme', besides several theatre plays including "Beauty and the Beast".
She continues to work on several film projects in LA, including an Episodic Comedy series "Bibi the princess Witch" premiering in Raleigh Studios, the oldest and first studio in Hollywood! Jessica Garza will continue to surprise her fans and the public with other upcoming projects! Keep an eye out Ghana!