Brand New Season of Jammin' Spot on Viasat 1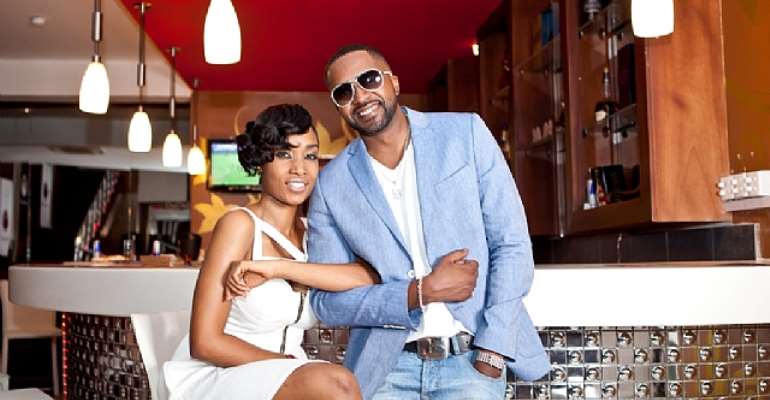 Benny Blanco and Agnes Ntow return to Viasat 1 with Season 2 of JAMMIN' SPOT on Friday September 28, 2012 at 8pm.
Jammin' Spot is a hit entertainment show that brings to viewers updates from the entertainment world, celebrity gossip, red carpet events, music videos and exclusive celebrity interviews.
The first season saw different artistes and celebrities gracing the show; in the likes of J-Town, Eazzy, EL, 4X4, Guru, Edem, Sarkodie, Kaakie, D-Black, J-Soul, Chemphe, Lousika, Mzbel, Itz Tiffany, and many others. Agnes was typically seen each week at red carpet events, including the last edition of the Vodafone 020 Live concert.
Following a successful pilot edition, the all-new Season 2 of Jammin' Spot introduces a new segment dubbed 'GH's Entertainment Nerd'. This is an opportunity given to the viewer at home to pit his or her wits against a celebrity guest of the week to see who is more endowed about the entertainment industry. The winner will get to choose his or her favourite video. If the fan wins, he or she will be invited back the following week to compete with another celebrity.
Jammin' Spot will continue to bring to the viewer exclusive, brand new videos intermittently, during the one-hour show. Benny Blanco will, as usual, be getting up-close and personal with celebrities.
Viasat 1 has unveiled an array of hit TV shows such as The One Show; Laugh a Minute, It Runs in the Family, The 5 Brides, A day in the Life and This Morning.; Soon to come on air, Born Starz and Boys Boys. The continuous addition of locally produced shows to the channel's line-up is a move to keep investing in the Viasat 1 brand and also encourage viewers to identify with the channel.