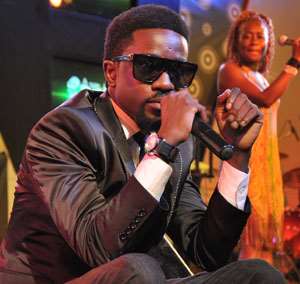 MTN and Charterhouse will, on October 6, organise another edition of the Night of 1014 Laugh's and Music at the Akorma Plaza in Takoradi in the Western Region.
The show, which was expected to draw audiences from across the region, would feature some seasoned comedians such as Akpos, who was epic at the last show and Clint da Drunk, who was an enigma onto himself as well as Ghana's own funny boy, Funnyface.
The list of musicians to perform was yet to be released. However, 1000 Laughs and Music series has been running in Ghana bi-annually for the last 7 years and the fourteenth edition was recently held at the Dome of the Accra International Conference Centre to a resounding success.
News of this success must have prompted a renewed vigour in the several requests from comedy lovers across the country to also have a taste of the show.
The show was an absolute 'must' attend for all. It was the one show at which patrons could let their hair all the way down and let out some of the stress through laughter therapy. The absolutely irresistible total package presented by the Laughs and Music series, promised a welcome respite from the stresses that has become a part of daily life.
The maiden Night of a 1014 Laugh's and Music in Takoradi would define fun in the sleepy oil city.