YVONNE NELSON AND CHRIS ATTOH IN KISSING COMPETITION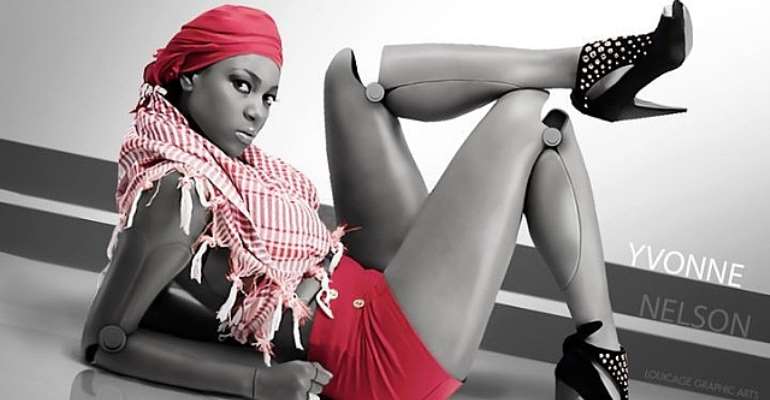 It will be recalled that somewhere around May this year, Chris Attoh and Yvonne Nelson were in the news over an 'April fool' wedding they had for a script they were working on. From the ensuing comments, many wished the news could have been real as they seemed good together. The movie which faked most of us is scheduled for 22nd September, 2012 at the Silverbird cinemas with the title, 'Single & Married'.
The movie tells the suspense-filled story of Jay, played by 2011 Pan African best Actor- Chris Attoh, who is a top real estate contractor and Kim (Yvonne Nelson) an ex-model and a fashionista who doublede as a contemporary housewife. There other cast includes Raymond (Kweku Elliot), an accomplished sculptor, Paula (Nadia Buari), a stuck-up lawyer, Ranesh (Kofi Adjorlolo), a 69-year-old multimillionaire and Vida (Tana Adelana), a woman who will do anything for money. In an inter-woven, comical but thrilling plot of love, lust and lies, 'Single & Married' is a piece that opens the eyes of a partner to see through the dark.
The movie also stars Eddie Watson, Anita Erskine, Efya, Tiffany and it was directed by Pascal Amanfo.
Insider who watched the entire movie said it's as if both actors wanted to prove to each other who was the good kissers. Chris, having been nicknamed as a 'sensational kisser' by Nollywood, John Dumelo was quoted to have said last week that Yvonne Nelson actually gave him the kiss of his life.