Mariah Carey furious over Nicki Minaj's inclusion to American Idol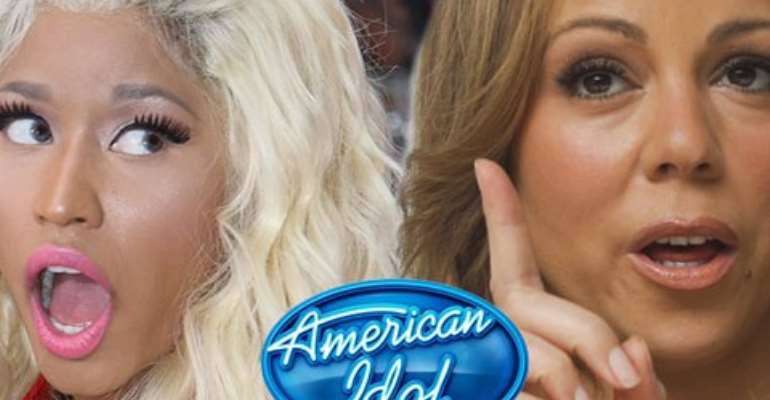 Singer Mariah Carey, according to reports, is angry with organizers of the American Idol music reality show for adding singer Nicki Minaj to the list of the show's judges.
The show, aimed at unearthing the next big international music stars, since its inception in 2002 has seen several personalities taking up judging roles on the show.
Some of the show's judges over the years include, Randy Jackson (still a judge), Paula Abdul (2002–09), Simon Cowell (2002–10), Kara DioGuardi (2009–10), Ellen DeGeneres (2010), Steven Tyler (2011–12) and Jennifer Lopez (2011–12).
The world acclaimed reality show, created by Simon Fuller and produced by FremantleMedia North America and 19 Entertainment, has named some personalities as the next judges for the show.
That list includes Grammy Award winning musician Mariah Carey, and Your Love singer, Nicki Minaj.
According to TMZ, Mariah was apparently not pleased with the inclusion of the Young Money Cash Money artsite, Nicki Minaj as a judge.
Mariah Carey's fury, TMZ added, was fueled by the break of promise by the show's organizers that she was going to be the only female on the judging panel of the reality show.
Meanwhile organizers have also announced that they are in talks with rapper Kanye West to also be a judge on the show.
This means that, Randy Jackson, Mariah Carey, Nicki Minaj and Kanye West make up the judging list for the next season of the show, which has already started auditions.
The black dominated list of judges has raised some eyebrows with critics arguing that the show may lose its 'middle class' viewers.