MTN Hitmaker: Lotee and Kojo evicted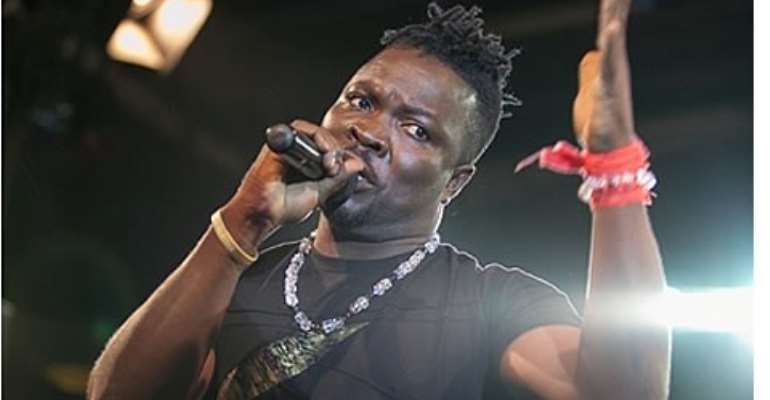 After a mind blowing performances last Sunday, Francis Lokko aka Lotee and Kojo Osew aka Kojo became the first contestants to be evicted in the MTN Hitmaker show.
Afro-Pop singer Lotee performed his song 'One Shot' and singer Kojo sung his song entitled 'With You' to the judges and audience before bidding farewell to the competition.
Both contestants failed to win enough votes from viewers to stay in the competition.
Lovers' rock and Reggae singer, Anita was saved from eviction by the judges as she was considered as one of the most consistent performers since the competition's started.
After his eviction, Lotee was optimistic that show would propel his career to the next level. He said, "The future is bright because I think this platform has really marketed me enough to launch my music career. The competition was a kind of rebirth for me because people now treat me differently."

Judges' impression so far
All the judges were full of praise for the contestants for putting up such 'fantastic' performances from the beginning of the competition and urged them to keep it up.
Ofie Kudjoe, the only female judge of the contest was full of praise for the night's performances but urged the remaining competitors to focus more on their performance instead of the next eviction.
"The competition is getting hotter and hotter and they need to stand up, do their work, practice and get it right before they get on stage. The competition is hotter than it used to be. They really need to stand up and work hard," she stressed.
She urged them to make use of the available social networks –Facebook, Twiter, Myspace--to reach out to their fans and the general public to gather votes in order to stay in the competition.
"They have all done very well and are learning very well too. We have been teaching them a few tricks about the business and their singing technique has vastly improved. Producers should go in for the evicted artist because they are good materials to work with," Bessa Simon said.
Sound Engineer extraordinaire and the third judge, Zapp Mallet was also very impressed with their performances so far.
"I think they have put their all into the competition that is why some of us (judges) find it very difficult coming up with decisions. But so far I am really impressed.
He added: "It is unfortunate not all of them can get to the final but as a sound engineer myself I would want to produce some of them after the competition."