Akesifour's JM on solo project with 'Heart On Fire'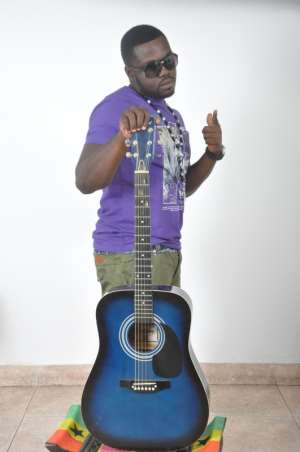 A member of the Akesifour (AKC4) duo, Ntim Mensah Joseph also known as JM in the Ghanaian music industry has put his group on hold to begin a solo journey.
JM who has been a member of the Reggae Dance Hall group Akesifour (AKC4) since the group was formed is now embarking on a solo project with the reason of being himself in terms of versatility. Moreover, he believes in good music that tends to have a positive impact on the society and the world as a whole.
One major reason was the fact that, he feels restricted in the group and wants to try something else.
JM is an Afro pop musician who has just release a new single entitled "Heart on Fire" which is enjoying radio air play.
'Heart on Fire' is a track from his debut album as a solo artist entitled "JUST ME (JM)", on this album one can find songs like "This Love", "Just Me" "U Too Fine" etc.
He intends to take his music to every part of the world and for that matter people should expect good music from him.
Last but not the least, he wishes to use his music as a medium of expressing his feelings toward humanity and also use his music to break boundaries to other part of the world as far as winning the Grammies.
The Album under Speech Production – 0244712136.
The song has been made available for downloads via
Airtel: type ACT leave space type 0069775 and send to 6060
Vodafone: Type S add 60172 and send to 134 no space between the s and the code.
MTN: Dial 1303 for mtn mobile radio and you will get it