GUBA releases Olympic song to support Ghanaian and African Athletes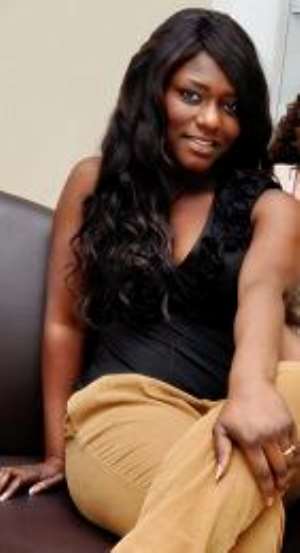 by Jacqueline Afua Bondzi
The Ghana UK Based Achievements (GUBA), in conjunction with award winning engineer Kaywa, have successfully composed a song to support the Ghanaian and African athletes in this year's Olympics games.
The song which deserves its own Olympic merit features some of Ghana and the UK's finest and most talented artists. Artists featured on the track include award winning singer Efya, Ayigbe Edem, Derry (XFactor UK), Ruff and Smooth, Stonebwoy, GUBA's best music acts: Stephanie and Lyrical Soldier, and founder of the GUBA Awards Dentaa.
This star studded production with its pulsating beats and catchy chorus, is set to send you into a jubilant mood and get you geared up and ready to support the African teams and athletes. I must warn however that the celebratory tone of the song and its exciting energy might just have you ready to azonto to the finish line along with the athletes!!!
This is a song you cannot afford to miss out on. Ghanaian and African athletes despite the minimal funding and support still strive hard and through dedication and hard work, have made it to the Olympic Games to represent our continent. We owe it to them to support and raise their profile for the world to see that we are competitors to watch out for.
Please help to promote, support and raise Africa's profile during this year's Olympics by playing and sharing this song: http://soundcloud.com/wekumei/ghana-2012-olympic-song.
The New Orleans Police Department has issued a warrant for actor Cuba Gooding Jr.'s arrest after allegations that he was involved in a fight in the city's French Quarter during the early hours of Tuesday morning.
According to a statement from police, Gooding was at a Bourbon Street venue called the Old Absinthe House when, police said, he became irate and pushed the bartender twice.
The bartender, an unidentified woman, told police that Gooding stopped by around 3 a.m. accompanied by a group of people, and he soon became 'very aggravated' with other bar patrons who had recognized him and wanted to take photos with the actor. The bartender told police that she approached the 'Red Tails' star and asked him to calm down, at which point Gooding is accused of 'pushing her away with an open hand.'
One of the other employees at the bar called 911 as the bartender involved told Gooding that the police were en route and asked him to leave.
She has also accused Gooding of pushing her again as he was leaving. The bartender was not injured, police said. Gooding was presumed to be intoxicated, police said, and a misdemeanor battery warrant has been issued for the Oscar winner's arrest.
CNN reached out to Gooding's representatives for comment but they had not responded Tuesday afternoon.