GUESS WHO IS COMING TO DINER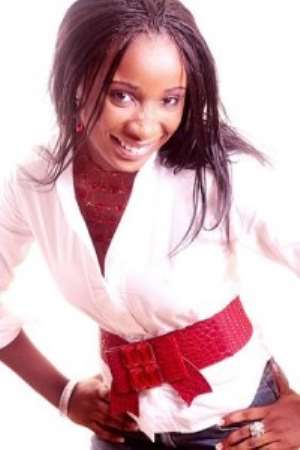 By Chris Twum
Interesting stories, emotional true life accomplishment, the joy of sharing warm surprises with family, excellent recipes of both exotic and local dishes: Yes! Guess Who is Coming to Diner is back.
Guess W ho is coming for Diner -is back on the screens with season four of the TV reality cook show which featured families, beautiful surprises and excellent recipes from seasoned chefs that can easily be replicated by all at home.
The show which returns to the screens on Sundays at 2:30PM on GH-One, gained for itself a respectable following when it premiered a number of years ago. The programme manages to keep viewers entertained right from the start of the programme to finish.
Guess Who is coming for Diner is a GH-One initiative with sponsorship from Alvaro, is in many ways different from all the other cook shows that are aired on TV. The first major difference is that the programme is shot on location at the homes of families.
The presenter, chef and crew travel to homes of individuals who have been set up for a surprise meal by a loved one and the chef sets about preparing a mouth watering meal for that special person to be surprised.
After the meal is prepared, the person who is has been surprised is invited to join the table with their family and friends and while they are eating, in walks a surprise guest who is supposed to be someone famous or someone the surprised person has been dying to meet. The guest joins in the meal among some small talk.