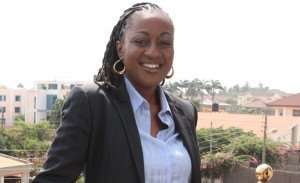 This week, in the Ghanaian produced Dzigbordi Show, Dzigbordi unravels the stories of two women who have become obese and need help overcoming it.
More about the host
Dzigbordi is a wellness, image and lifestyle coach, entrepreneur and talk show host amongst many other things. As CEO and founder of the Allure Group Africa, Dzibordi is responsible for the first Day Spa in Ghana. With her vast knowledge of the beauty industry, she co-created an authentically African skin care range called 'Kanshi'.
Dzibordi is also a sought after motivational speaker, a career path which gave birth to her TV show – The Dzibordi Show. This talk show host and entrepreneur has won several awards for being a pioneer in the wellness industry in West Africa. Some of these special awards include the 'CIMG Marketing Woman of the Year Award' in 2009 and 'Outstanding and Influential Ghanaian' in 2010.
Tune into Africamagic Entertainment on every Monday on channel 128 at 5.30pm to catch this interesting program.