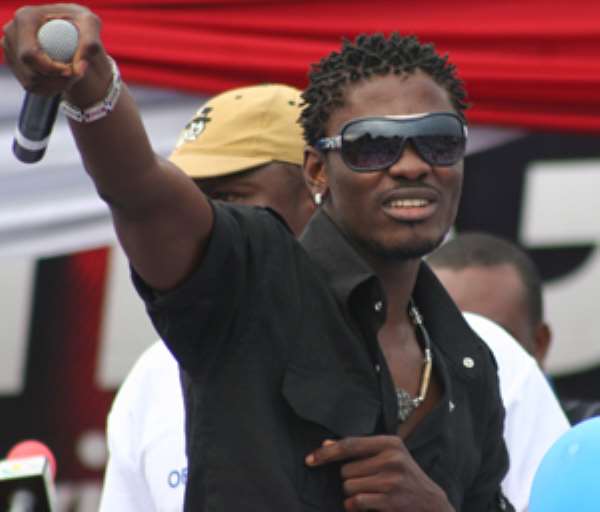 Tinny
Hip lifer Tinny is set to release another hot music video following the success of the video for his hit track, ' Anaconda'.
'Anaconda' was released less than four months ago and has done very well on prominent video charts across the country's TV networks. It was currently competing fiercely with newer music videos, showing how viable Tinny and his music were.
This week, he would be stepping up his game with the release of a video for his new banging single, ' Something Something.'
The new video would be exclusively aired on GH-One on Friday, July 27, ahead of other possible releases including internet releases on YouTube in subsequent weeks.
Currently, the GLO ambassador was remaining mum about what fans should expect from the video having told NEWS-ONE over the weekend that, 'It is something new and fans should expect some surprises. It is something for the eyes only.'
Tinny, born Nii Addo Quaynor, one of Ghana's best performers and musicians, has had a smash hit with his 'Makola Kwakwe' album after his debut. His ' Ringtone' track was not just a market success but had garnered the best of crowds at events at the time.  In 2007, Tinny was picked by MTV to have his video for 'Incomplete' shot by world renowned director Rachel Watanabe-Batton. This track was taken from his 'Aletse Ogboo' album.
His current hit, 'Anaconda' was doing very well and ' Something Something' was expected to take him a step further.