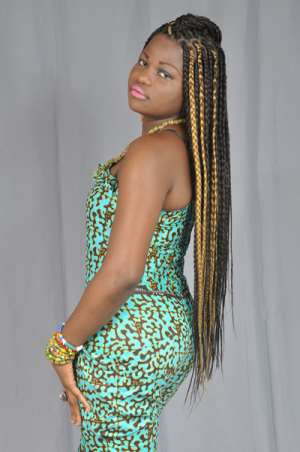 So the house hasn't seen much activity in two days besides a lot of idle chatter and gossips. I suppose it is expected when you have this many girls in one place. Nothing much went on until the king introduced a word formation game, two days ago, where the maidens had to form words from a bigger word.
Since then it's been an intellectual excursion that has lead to CV and proposal writing as well as product presentation - something that obviously threw the maidens off balance. They looked puzzled and unready for the assignment as they asked a lot of questions that clearly demonstrated their lack of interest. But the king insisted so it had to be done.
Not long after that the whole house was around the dinner table where every one was active in a conversation. Princy as usual has pulled a few stunts of her own, though one cannot tell if it is all just an act to stand out or not. We must not forget that she is the best actress in the house and appears to have a need to win this competition. Promzy has been about her loudest as with Blay showing a bit more activity than usual. It is surprising that she is still in the house and it is the likes of Jane that have left.
Chichi seems to have ventured further out of her shell as she was dancing all over the house yesterday, something one cannot say is among her assets. To give her some credit, she does manage some few moves to ensure that she is the lady she is. For some reason her Nigerian fans seem to have toned down with their messages.
Viewers have, however, been busy expressing their opinions on what is going on in the house and it appears Chichi and Promzy are clearly in the lead. Princy comes in as the third force.
After the word game it was Princy who cried foul again and issued an "I am not talking to you my king because you didn't treat me fairly" statement. Something the king responded to with indifference. It doesn't appear that the two are making any progress even though Princy has taken every opportunity she gets to kiss or hug him.
Unbeknownst to Princy, Bomaye has been secretly kissing and cuddling with Promzy in a more intimate manner. The difference between the two is no small thing which makes it impossible for him to be in love with both. I look forward to the next eviction list.