VIP, Tiffany, Castro Blaze In New York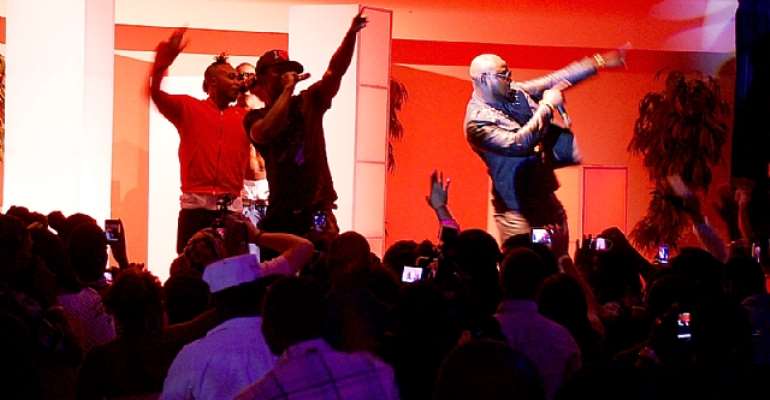 Best selling Ghanaian music group VIP last Saturday made history in New York where the group put up an amazing performance.
VIP is known for its great stagecraft and the group did not disappoint the New York audience.
It brought excitement to music fans that trooped to the Armenia Ball Room 630 Second AVE New York where the group performed alongside other top Ghanaian acts and USA rappers.
NEWS-ONE sources said the award-winning group was phenomenal on stage after weeks of hard-hitting rehearsals.
"Wow it was fun. The guys have got energy, it was really exciting. It was really crazy," a fan who was at the show told NEWS-ONE.
The show was dubbed Ghana Summer Jam and meant to celebrate VIP in New York.
It was also part of the group's Vision Tour which began in the USA last month.
Artistes that supported VIP on Saturday were Tiffany, Castro, FOI and some others from the US.
VIP was the main act of the night and it treated music fans in New York to its repertoire and more fine-tuned performances.
It performed most of its hit tracks to the delight of hundreds of fans who were at the show. Fans danced and sang along during most of the performance.
No negative signals had been picked from the show yet, as reports said everything went well.