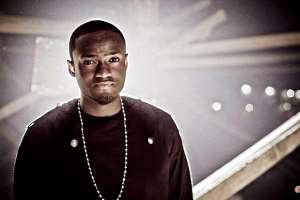 Reports reaching NEWS-ONE say Ghana's R&B singer Chase of 'Tell Me Your Name' fame has left the country for New Jersey after suffering severe depression due to betrayal from some of his colleague artistes.
The depressed musician, in a newly released single, 'Fire', expressed his frustrations and disappointment at the conduct of his colleague musicians he considered as friends.
The musician sings about why he now "fears human beings more than ghosts".
Chase was said to have left Ghana not long after the 2012 Ghana Music Awards (GMAs) when he found out that some artistes he had confided in on how much they should charge for shows actually went behind his back and told event organizers that he was instigating them to charge higher rates for concerts.
Though the backstabbing actually started when 'Tell Me Your Name' started causing a stir, Chase, in the last quarter of 2011, was said to have showed his programme schedule to some of his colleagues and asked them to never let organizers exploit them.
He was said to have advised them to come together to peg their rates at a certain level and that none of them should agree to perform for a lesser amount of money, as it would be in their own interest.
But the artistes went behind his back and actually told organizers that Chase was instigating such a move and that they were ready to charge lesser rates.
Reports said Chase was therefore taken off a number of shows and the 'snitches' rather put on the bill.
Currently, Chase has three newly released singles- 'Fire' and 'Lonely' produced by Gafacci and 'Don't Dull Me', produced by Guilty.
The artiste, reports said, would flood the market with mix tapes until he released an album.