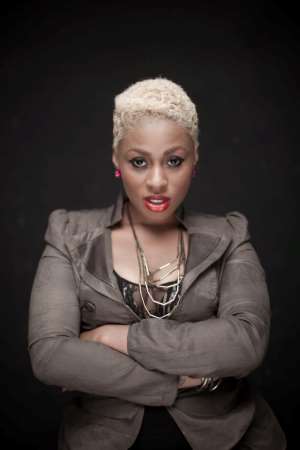 Ghanaian female rapper Tiffany is expected to touch down in the United State of America where she will be performing this month.
Tiffany will be rocking the stage with award-winning trio VIP in New York as part of the group's tour dubbed 'Ghana Summer Jam'.
The show is scheduled for June 16 at Armenia Ball Room 630 Second AVE. NY. There is a long list of other Ghanaian artistes set to thrill. VIP is already in the USA preparing for the big show.
The sexy songstress will be treating music fans to her repertoire and showing a different Tiffany all together.
Currently, she is preparing adequately and working hard in the studio to give music fans out there something fresh.
A couple of weeks ago, the beautiful songstress gave her music career a boost with the release of her first 2012 single, 'Akyee Wo'.
The song was produced by Ghana's finest Killbeatz, and released on Friday May 11. It was her first single ahead of her upcoming EP, 'Itz Tiffany' album.
Earlier reports said Tiffany was re-branding from Tiffany to 'Itz Tiffany.'