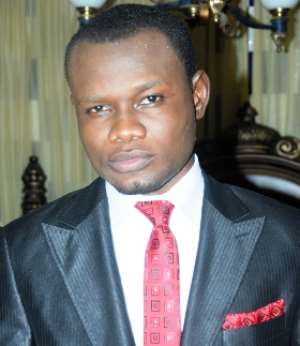 A successful marriage is an edifice that must be rebuilt every day.
Prince David Osei is a wayward elder brother who walks into his younger brother's (Nonso) matrimonial home after being deported from the USA for drugs. Nonso comes from work to find his wife (Amanda) in bed with his brother.
What seems like a perfect marriage becomes a total bizarre. Now Amanda has to fight for her marriage before it goes down the drain.
A movie produced by Washinton Productions stars Prince David Osei, Christabel Ekeh, Nonso Odukwe, Amanda Ediye and several other top Actors and Actresses.
Sweet Mistake will keep you locked up in your seats for a long time.
It is suspense filled, full of action and romance.
Multi TV's Premium African Entertainment Channel – Cine Afrik, is giving movie lovers a firsthand opportunity to watch this intriguing, nerve cracking, suspense filled and action packed movie for the first time ever in Africa.
Take the front row seat and join the Cine Afrik Premiere Chat room on 2nd June 2012 at 7pm and be part of the excitement as the casts of the movie relates their experience to viewers. Viewers can join the show via phone and text messages.
Cine Afrik Channel Manager, Nana Yaa Serwaa Sarpong assures viewers of value for their time with SWEET MISTAKE.
Sensational Show host, Magdalene Mensah, will warm your Saturday night into an exciting one as she hosts your favourite stars on Cine Afrik Premieres.
As always, viewers who do not have the MultiTV digibox can always be part of the new entertainment experience by looking for any MultiTV setup at public places to watch the movies FREE OF CHARGE this and every Saturday at 7pm.
MultiTV.............................Just thrills
Story by Linda B