P Square signs distribution deal with Universal Music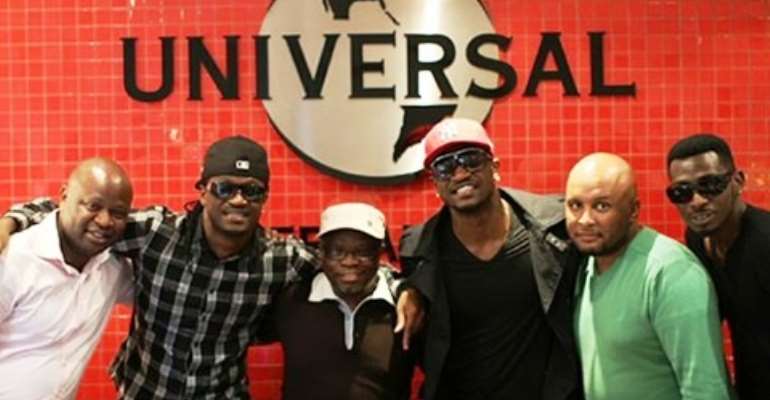 Nigerian Pop duo Psquare have signed a major deal with the South Africa imprint of one of the biggest record labels in the world – Universal Music Group.
'Psquare has been signed to UNIVERSAL MUSIC GROUP… Baba God has done it [email protected] @rudeboypsquare @MisterMayD', Peter Okoye, one half of the popular twin pop duo P Square disclosed on micro-blogging website Twitter.
According to reports, the signing took place Thursday in the city of Johannesburg, South Africa.
The brothers have been heavily linked with Akon who announced in December 2011 that he had signed the twins onto his Konvict Music label as African representatives.
Universal Music Group is the parent company of Akon's Konvict Musik and Kon Live Distribution labels.
Universal Music Group founded in 1934 is an American multinational music company and one of the 'big four' record companies in the world. But, as is the norm in music business, Universal Music SA is a 'South African' company distributing in that country and environs.
We can not confirm as at the time of writing, the specific particulars of the P Square contract, and whether the brothers are also in talks with Universal in Europe and the US.
The deal with Psqure, we're told, is a South Africa distribution deal covering past and current Psquare catalogues.