Yvonne Okoro Wows At Adams Apples Final Premiere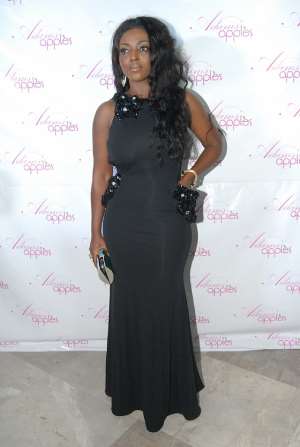 Award-winning Ghanaian actress Yvonne Okoro was the belle of the night at the premiere of the final chapter of 'Adams Apples' by Sparrow Production.
Yvonne played the role of Baaba in the movie.
In the opening chapter of the series, she struggled to forgive her estranged husband for his indiscretions.
In chapter two, an ugly pre-divorce fight ensued between Baaba and her husband which pushed the latter to give Baaba an ultimatum- if she wanted to continue to spend time with their daughter or not. At the end of chapter four, the only one for whom things seemed to turn out okay was Baaba, who was working things out with her eager husband.
Okoro looked stunning at the final premiere in her black, long cutout dress by Kensal, an Istanbul designer.
Unlike the Africa Movie Academy Awards in Nigeria where took a plunge with her dress, she shifted attention to her back at the premiere.
She was thrilled to be on the 'Adams Apples' red carpet again at the National Theatre in Accra.
Currently, Okoro has gathered a large fan base and is rocking the movie scene beyond expectation. Her last job was a role with Majid Michel after he won Africa's best actor at the AMAA.
Majid had said he was now being careful with the kind of roles or scripts he accepted best because now all eyes were on him. Yvonne Okoro was the first actress he accepted to star with after that decision.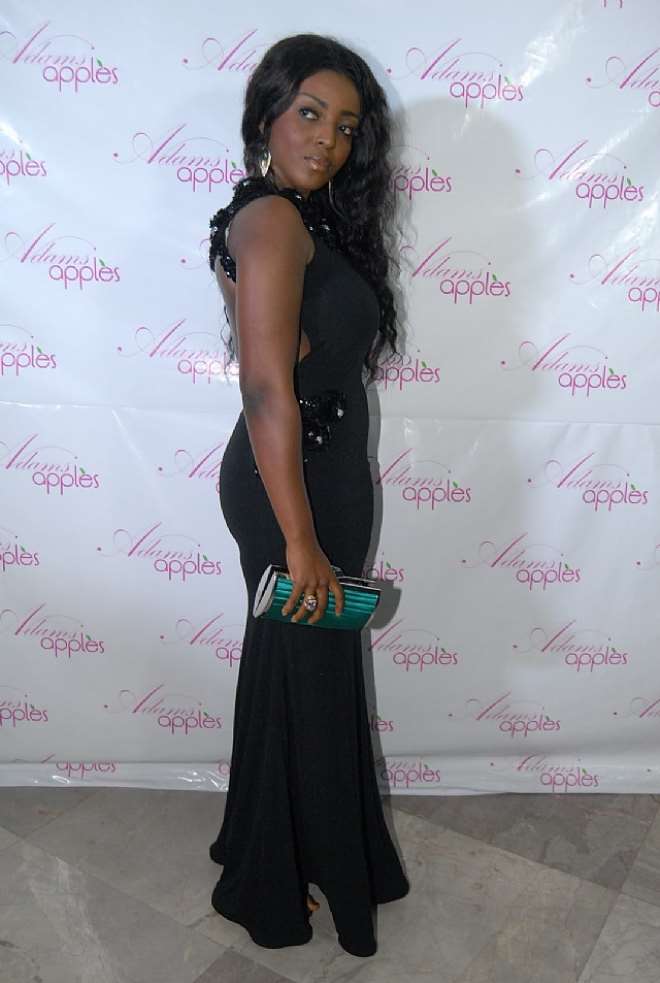 YVONNE OKORO€™S FRONT VIEW AT ADAMS APPLES PREMIERE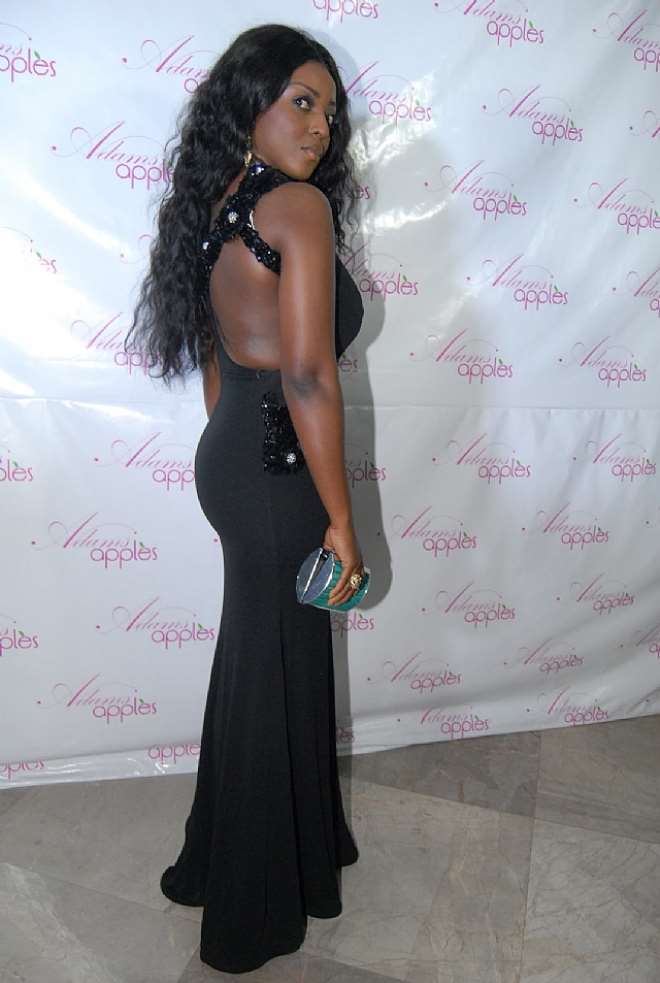 YVONNE OKORO€™S BEHIND AT ADAMS APPLES PREMIERE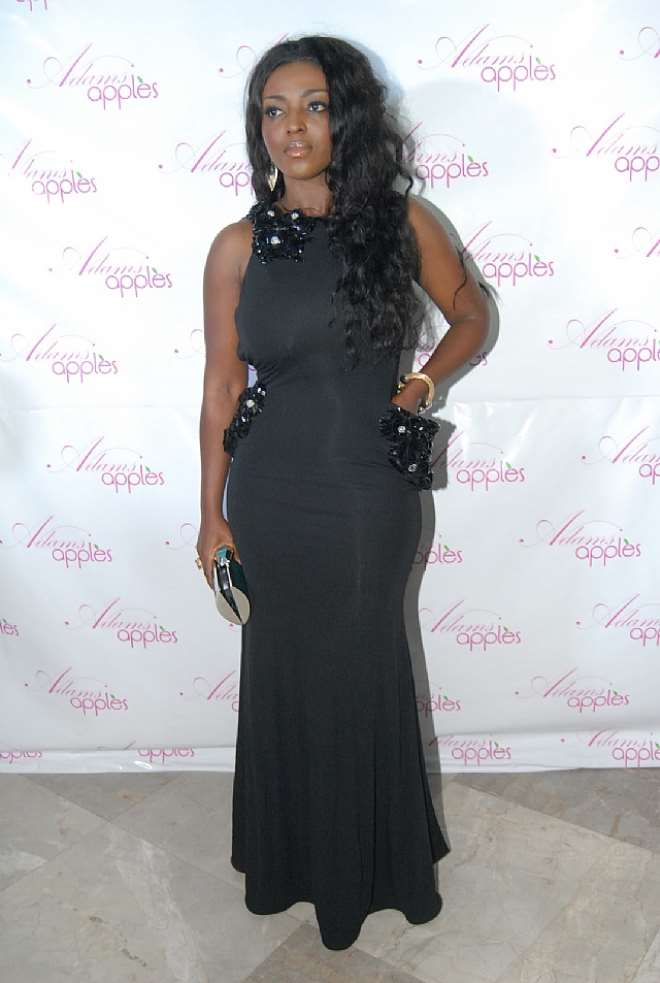 YVONNE OKORO€™S FRONT VIEW AT ADAMS APPLES PREMIERE 1