Bow Wow, Keri Hilson thrill Accra in historic performance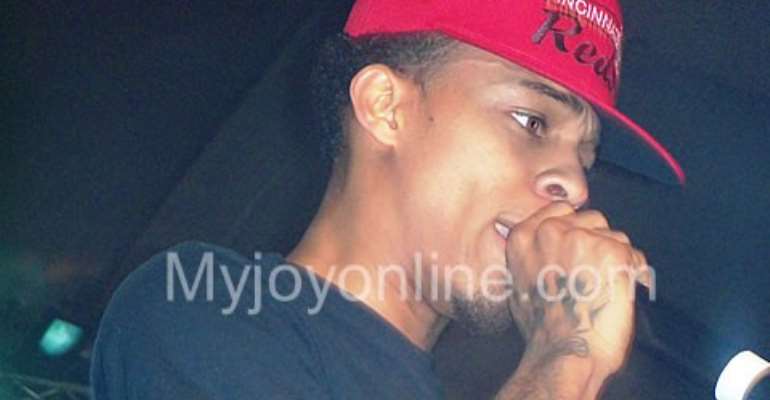 Saturday night's maiden Stand Up GH concert which came off at the Dome of the Accra International Conference Centre will linger on for generations for the hundreds who filled every inch of space at the venue.
The concert, brainchild of Imajin Advertising, saw two of the world's best acts, the sexy Keri Hilson and YMCMB rapper Bow Wow taking the stage to treat fans to a night of an unforgettable music experience.
For the two, it was their first visit to the country, and their first ever performance here, thus making the concert, a mouthwatering package which was a highly anticipated showdown.
Before their grand entrance, local artistes, Rana, Kaakie, Kwaw Kese, Edem, Guru and Buk Bak, took the stage in turns to warm up the expectant crowd.
Rana set the ball rolling with tunes such as Love Letter and their latest Fly Away. A unique feature of their performance was the battle of the sexes where a group of girls and guys faced off in a dance battle.
Dancehall artiste, Kaakie was next to hit the stage. Kaakie, of course, with her curvy physic was busy charming the men unleashing on them her tunes Too Much, Ewo and Toffee Pon Tongue.
Kwaw Kese, Edem and Guru were next. Their performance was a rare one when it comes to Ghanaian showbiz. After Kwaw Kese and Edem had performed Ma Kwam, the three artistes stepped up to an alternating performance with one act performing a hit track; leave the stage for the other and return to the stage another performance.
Legendary Buk Bak capped the local artistes' performances for the night after Mzbel's performance was cancelled due to a mishap at the backstage.
Bow Wow, born Shad Gregory Moss, came to the stage steaming hot! He got the ladies screaming their lungs and hearts out. It was a long wait for his arrival and their screams gave off hints of how impatient they had been.
Bow Wezzy, as he is sometimes affectionately called, was on fire! He was all over the place mesmerizing the fans with hit after hit. They sang along popular tunes such as Bow Wow (That's My Name), Let's Get Down, Let Me Hold You, Like You, Shorty Like Mine, Outta My System, You Can Get It All and a host of others.
After giving one lucky girl something to treasure for a longtime, by inviting her on stage and performing for her, or should I say performed together, Bow Wow capped his performance with a message of how excited he was about performing in the country for the first time.
He wondered why other artistes were reluctant to come perform in Ghana and Africa and promised that he will be bringing Lil Wayne, Drake, Birdman, Nicki Minaj and the whole Young Money Cash Money (YMCMB) crew including other artistes like Ace Hood to come and perform in Ghana.
Teeming fans were forced to endure about an hour of wait, after Bow Wow's performance, for their queen to finally hit the stage and when she did, Miss Keri baby, as she is sometimes known, the Dome went gay.
With broad smile and teary eyes, Keri Hilson was more than excited to see her Ghanaian fans and she wanted every second to count as if it was her last.
She looked hot and splendid! She showed a lot of skin to the delight of many. Her beauty was a show on its own. On stage, she was a well crafted piece who could easily be mistaken for a barbie doll.
With the support of two dancers, Keri grooved her way through most of well-known hits. Gotcha Back, Everyday, I Like, Energy, PRG, Getcha Money Up, Buyou, Pretty Girl Rock, and her smash hit Knock You Down were on the lips of everyone at the packed Dome.
Keri Hilson had a swag of her own and backed by two equally sexy dancers, her dancing steps were just on point! She left the stage a fulfilled soul, so was the audience.
Aside the unnecessary delays, poor sound quality and probably stage design, one will conclude that the Stand Up GH concert was a great show.