Yvonnes For Face of BO-16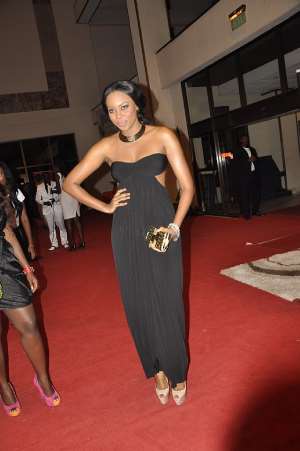 Talented Ghanaian actresses Yvonne Nelson and Yvonne Okoro are the new faces of BO-16, a popular hair relaxer from local manufacturer Ghandour Cosmetics.
The two stars, who are best friends in Ghana's movie industry, will lead most of the company's publicity drives and will be the cover girls in most of their branding materials to boost sales.
Their billboards have started surfacing at strategic points in the country, with smaller ones located at the Accra Mall.
It is yet to be confirmed the amount both stars were paid for endorsing the brand.
For the next few years, the faces of the Yvonnes are expected to amplify clientele demand for the product with their impeccable celebrity influence across the African region and beyond.
Ghandour, no doubt, made an excellent decision in choosing the beautiful ladies to represent its brand.
The two are forces to reckon with in Ghana's entertainment industry and they have a large following and are widely loved in Ghana and beyond.
Both of them are award winners and celebrated for their dexterity and versatile deliveries on the silver-screens.
It is however the first time two stars of their stature have agreed to be the faces of a brand.