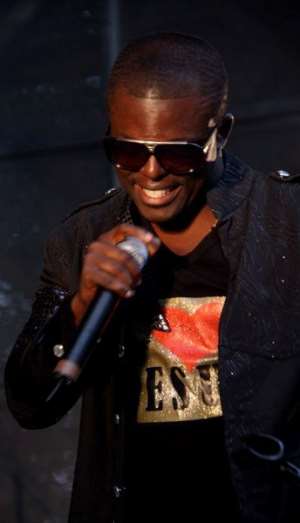 Rap music has become one of the most popular forms of music. You don't have to be Dr. Dre or Lil Wayne to get your rap lyrics noticed. It's possible to sell your rap lyrics to the big-time stars; it just takes patience, persistence and true talent. If you're sure you have the latter, you can work on the former. It good to be a rapper and it does pay no two ways about it but don't forget it is the lyrically-inclined rappers who are likable and succeed in the business. The genre itself can become boring if the lyrics are not cutting it because rap music can generally sound the same and use the same beats. The South African artistes (rapper) we had at the just ended VGMA is a very good and talented rapper but that is how you won't enjoy anything they do on stage or on field of music especially when sometimes you don't understand or speak the language he raps with.
Now ask yourself, do Ghana need rappers to make it on the international stage or better still can a Ghanaian rapper survive or succeed in the rap business in the international music stage or market? The answer is a big NO because there is simply no rap artiste in Ghana who can rap better than likes of T.I, Eminem, Lil Wayne or the rappers in U.K not even South Africa. Ghana have had a number of good rappers in the 90's and even now, YES, but tell me, how many of them or have you seen even a single one of them that even made hits in South Africa or even Nigeria, that the people there still remember and hail to his name when it comes to rap music? Sometimes we think it all about rapping in english but let me tell you it far from that, it takes more than just rapping in the english language. There is also a do-it-yourself attitude to the business of rap which most Ghanaian rappers both old age and new age didn't or don't have. Rapper Jay-Z and entrepreneurs Sean "Diddy" Combs and Russell Simmons, arguably three of the most important figures in rap, all started record labels as young men. Starting your own label is definitely possible, but requires a lot of hard work. Every rapper needs to create an artistic and business mission, this I don't see any Ghanaian rapper with this mission. So how are our rappers going to make a mark or compete the international artiste?
Let me take you to Nigeria, let mention five best artistes in Nigeria and they are all SINGERS. These are artistes who are really making it big and are making a mark internationally. Let's do the same here in Ghana and we will find all of them to be rappers. So you will see them to be making hits after hits but it remains here in Ghana and does not go anywhere. The Nigerians and South African's are making a mark on the international stage because they have and believe in SINGERS than RAPPERS. Ghana equally has good singers but the problem here is we over hype and hails the rappers than the singers. We just don't see the efforts the singers are making because all attention is on the rappers. This is killing the singing talents and it doesn't encourage the upcoming ones to take on singing. Upcoming singers especially in the hiplife fraternity suffers this most and sometimes makes them switch or shift to gospel.