May 14, 2012
|
Entertainment Movie News
EDDIE WATSON: MAJID DESERVES HIS AWARD
Yemoh Ike/Hello! Gh newspaper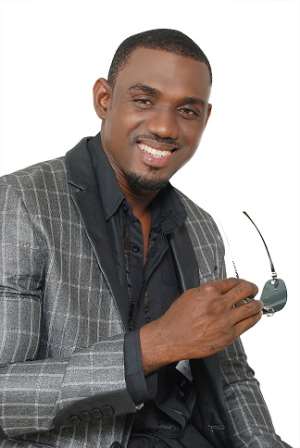 The Africa Movie Academy Awards panel have always 'fallen short in their judgment' according to most critics, but at the just ended ceremony, it was the other way round as they rose to the occasion.
In an interview with GH-based actor, Eddie Watson, he applauded the AMAA's jury this time, saying this was the Oscar's of Africa. After the released of AMAA Awards Nominee list, Eddie bought for himself most of the nominated movies so he could have a good prediction for winners in the various category. Out of the 26 categories, Eddie's prediction declined in the best director category.
"Even if I wasn't going to get all that I predicted, with that of the African Best Actor of the Year I was so certain that I could have bet my life on it. Yes! Am an actor and I enjoy watching all my colleagues but hey Majid for last year was so exceptional. No hard feeling because I believe Majid's performance in Some Where in Africa was out of the hook" Eddie said.
"Since making his mark in the in the TV series 'Things We Do for Love' Majid has really paid his due in the make believe industry. He is the only GH actor who has been nominated for four consecutive occasions in the 'Best Actor in a Lead Role category.' The Africa Movie Academy Award jury got it right so cannot be faulted this time. All the nominees are winners and to Yvonne Okoro, I'm so proud of you." Eddie added.