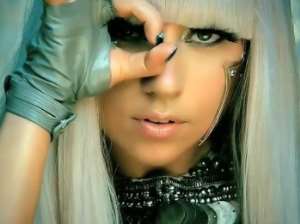 A teacup and saucer used only once by pop icon Lady Gaga at a press conference in Japan in March 2011 has sold for more than $75, 000 at an auction, the sale organizer revealed on Monday.
The teacup, which bears her lipstick, autograph and the phrase 'We pray for Japan', was used by the pop star three months after earthquake and tsunami hit the Asian country in 2011.
With more than 1300 bids, the weeklong auction finished Sunday with a top offer of ¥6, 011, 000, according to Yahoo Japan, which managed the charity event.
Payment was required before the winning bid could be confirmed, it said.
All the money raised will be used to help young Japanese artists who want to study in the US.