International DJs Not Happy With DJ Awards Organisers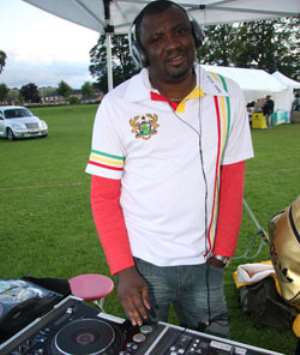 DJ Alordia
Ghanaian DJs residing abroad have lamented about unfairness on the part of organizers for allocating only one category for Ghanaian international DJs in the first ever Ghana DJ Awards.
DJ Bonsu, a celebrated Ghanaian DJ plying his trade in the United States, noted that a lot of Ghanaian DJs who resided outside the country equally promoted Ghanaian music, even at parties organized for non Ghanaians so as 'to promote the music from home'. The awards must therefore have more than just a category for overseas DJ's.
DJ Akua, one of Ghana's female DJs who was tipped to be a keen competition for DJ Kess of YFM in the Best Female DJ category, was not eligible to apply because, according to the eligibility statement of the programme, applicants for the category must be based in Ghana. Though disappointed, she expressed her excitement about the honours and sent a congratulatory message to Merqury Republic, the organizers, for adding value to DJing in Ghana.
DJ Nice, another Ghanaian DJ in the States, was very disappointed he was not eligible for the Hiplife Dj, Highlife DJ and Club DJ categories. According to him, more categories should have been created for Ghanaian DJs overseas to encourage them to play more Ghanaian music.
In an interview with Merqury Republic Events, organizers of the awards, they expressed their appreciation of the genuine concerns raised by the international DJs and explained that the suggestions and concerns would be reviewed and addressed accordingly in subsequent editions.
By Kester Aburam Korankye