GAVE Records & 3G Media Present A Five Day Revival and Sonnie Badu'sFirst Philly Show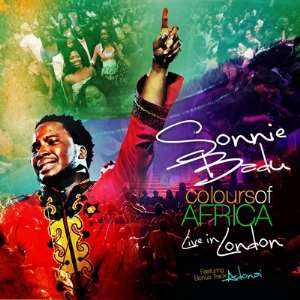 Philadelphia based; GAVE Records has partnered with 3G Media(www.3gmediaonline.com) for a 5 day revival which starts from July 2nd-6th, 2012. The finale is the most anticipated gospel event of the year; Worship with Sonnie Badu Live in Philadelphia. This is the first ever live event featuring the Minister of Worship in the Delaware valley.
The schedule for the 5 day revival with its noted speakers are as follows;
DAY1: Pastor Noah Barns (Mt Zion Internaitonal Ministries, PA),
DAY2: Prophet Martin Kumi (Power House International Ministries, GA)
DAY3: Pastor Anthony Sengbe (Victory Harvest fellowship International),
DAY4: Prophet Oliver Reid (OTR Ministries, VA)
DAY5: Apostle Samuel Y. Elliott (Power In The World Ministries MD).
The venue - Greater Refuge Tabernacle, 7320 New Fall Road, Levittown, PA 19055, 215. 269. G5RT (4578)
On Saturday, July 7th, 2012 GAVE Records will have its officiall launching featuring internationally known Minister of Worship; Sonnie Badu from London UK.
Sharing the stage with Sonnie Badu will be Prophet Wilta Harris and Pastor Elenora Mouphouet- (Global Revival Mission, MD) who will serve as MC and as well as the host; Ms Theodosia Page; Chief Executive officer of GAVE Records (God Anointed Vessels; Visionary).
Mr. CNN, Chief Executive Officer of 3G Media, the Media Partner/PR for GAVE Records
The Venue for the concert will be held at the Redeemed Christian Church - 5801 Walnut Street Philadelphia. Fliers are circulating, see them also for more details.
Here is the link for ticket info. - http://3gmediaonline.com/?p=2398
PURCHASE THEM HERE:http://sonniebaduphilly.eventbrite.com/ OR WALK IN @ ROSETTE MULTI-SERVICES, 6409 CASTOR AVENUE, PHILADELPHIA, PA 10149.
OR CALL - 484 479 4935
Don't forget to get a copy of the Sonnie Badu's new album; "Colors of Africa Live in London" which is an inspiring album worth a space in your music library.
A little information about GAVE Records;
What is GAVE Records and what they do?

GAVE RECORDS's objective is: As the Apostle Paul inspired Christians to always "fan the flame and not despise thy gift". (1 Tim. 4:14) and also in Zechariah 4:10, "tell us not to despise small beginnings". GAVE Records would like to share an important concern which needs urgent action. It will surprise readers to know that the Church of our Lord is gifted with talented individuals.
Statistics have revealed that of the many Christian youth who leave high school, 90% of them are reluctant of being part of a church or either misdirecting their gifts into other things that fall short of edifying the church and glorifying God. We have people in our communities that have the talent but need financial support. As sad as it is, there can be a solution if people of God will take immediate action.

In keeping with the burning desire to get actively involved with people to identify and expose their talent for the edification of the Church. GAVE Records is a non-profit organization established to facilitate and enable the recording and production of new gospel artists and songs.
Our Mission is to proclaim the word of God through songs; enable children, youth, and adults to discover their talents and facilitate the recording of their songs internationally.
Our vision is to strive to be a ministry that will win people to Christ through gospel songs. Our philosophy is to help build up individual talents to promulgate the word of God through songs which will help individuals find their calling in Christ.
We will proclaim the true word of God to all generations without discrimination based on gender, race, age, disability, race (take one out), color, religion, and national origin.
It is our deepest passion to see God's people's dreams come true without worrying about finances. Our meeting for the launching program is to expose and educated people about GAVE Records that God's has started.
Source: GAVE Records/www.3gmediaonline.com