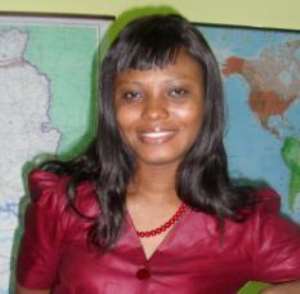 Radio xyz93.1fm inside Osu has opened its radio doors to listeners with exciting on air radio programmes and one of such is 'CELEBRITY XYZ' with Nana Yaa Agyare on Saturdays 1-3pm.
The show (celebrity xyz) is an entertainment programme, with a simple structure of giving listening great music, information, latest gossips, news and interviews.
With two segments, celebrity xyz gives listeners one hour of great celebrity interview taking them through questions that they never expect and also give listeners the ability to understand and get closer with their favorite celebrity whether music, sports, movies or fashion.
Celebrity XYZ takes huge shape with its entertainment review segment which in its few months has become a credible source of information for entertainment lovers who seek reliable information about certain happens in the creative industry.
Host, Nana Yaa Agyare talks to listeners with so much patience, giving them more time to air their views on the show at the end of every review and the responses from listeners within this few months of existence is a step in the right direction.
Sources close to the producer Stone reveals that this week, the show is set to start at 1pm with one of the country's favorite celebrity adored by all sitting in the warm chair plus issues making waves in the industry will be digested and dissected at 2pm hence this weekend your dial should be 93.1fm radio xyz.
It's the credible review show with so much facts, humor, information and tension, join celebrity XYZ this and every Saturday from 1-3pm with your true host Nana Yaa Agyare with huge support from producer, Stone.
Story: Nana Yaw Wiredu/www.18newspaper.com