Big Brother Africa - Four Housemates In Kick-off Eviction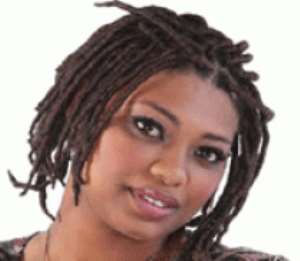 Hilda from Tanzania, three others are up for eviction
Hilda from Tanzania, three others are up for eviction Big Brother StarGame got off to a flying live launch Sunday, and already there is promise of flying surprises on the cards - not least a kick-off eviction for four housemates announced by IK even before the mates could settle.
After the draw, host IK announced that Tanzanian pair Hilda and Julio as well as Zimbabwean pair Teclar and Menata were up for possible eviction in one week, that is next Sunday.
They were drawn through an advanced Random Nomination Mechanism which was monitored by an independent auditor, IK and with the help of a volunteer who rolled the wheel containing the balls with the 14 participating countries written on them.
The Tanzanian and Zimbabwean balls were drawn.
Zimbabwe's Maneta couldn't contain her shock when she heard IK mention her name and that of her compatriot.
The Tanzanian housemates took the 'bad news' in slowly and quietly, the shock magnified only by Julio's lamentation that "It's unfair," and that "we're just getting acquainted," in the house.
Per the nominations, the housemate who receives the least number of votes will be evicted from the show come Sunday. It is however unclear whether the housemates will be evicted in pairs or individually.
source: myjoyonline.com