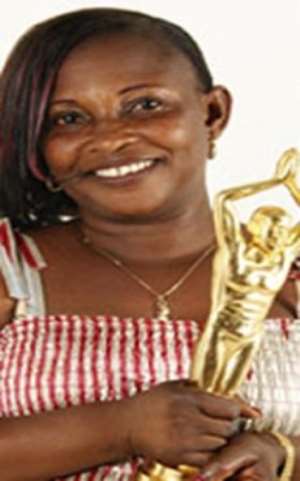 This is obviously going to lead into huge arguments among many movie and entertainment lovers as a whole as to the fact that Kumasi based movies have more origin and identity than our English speaking movies in Ghana.
Forget about the wrong shots, the use of the local language or any other negativity you can think about when it comes to movies made in Kumasi and for once look at how the culture of Ghana is been sold in a more beautiful way.
Kumasi movies tells the story of things that people in the world can relate to about the country Ghana, they are able to depict the scenes about first off, their region – Ashanti region and later mother Ghana hence when those movies go outside the country those who don't know the country Ghana or have not been home for a long time get to know how the country is faring.
Compare English made movies in the country (not to mention any production houses name) look at their setting, their choice of scripting and props used in their movies, sometimes you watch an English made movie in Ghana and ask yourself which part of the country can these things happen or be found.
If the English movies producers will take their time to do good researches about their storylines, they will be able to sell the country better as their choice of language is universal, cutting across more countries but unfortunately they turn up to look at what will sell than what will promote the country and hence they end up loosing toch of origin for their movies.
One thing 18newspaper has observe about the Kumasi movies is, they think about what could happen in their region, one huge question is 'what is the least possible problem that could happen' or if this situation should rise in our region how will it be solved and that is one thing that can hardly be found in our English movies made in Ghana.
Kumasi movies hardly copy storylines because they are portraying a certain culture it is always easy to get a strong storyline (check their storylines for their movies) but the English ones apart from lack of identity and origin majority of them steal story lines or have problems with storylines as the western world would have done what they are doing now.
It is with enough evidence that if the Kumasi made movies will do their things proper by way of directing and scripting Ghana will get an increase in foreign exchange as their movies will go far and draw foreigners into the country every time.
Lets support the country's tourism and one way we can do that is through the arts such as film making hence our movies in English should have origin and identity just like the Kumasi ones and also more hands should go to Kumasi to help with the shooting for us to be able to boost about our movie industry to the rest of the world.