OKYEAME KWAME DISSED AT NEXT BIG THING AUDITIONS IN ACCRA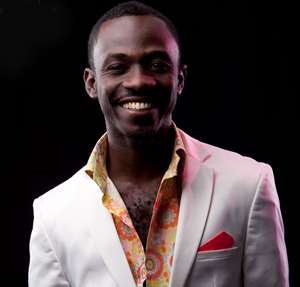 The rap doctor and winner of the song writer award at the just held GMAs, Okyeame Kwame popularly known as your favorite rapper's favorite rapper was insulted at yesterday's auditions of the next big thing in hip hop competition in the Accra auditions by a contestant.
Sources at the audition grounds disclosed that the Greater Accra auditions first of all produced a lot of too amateur hip hop rappers that is to say those who turned up for the auditions were close to nothing good for a rap competition.
That issue of not getting the right rappers to audition for the big plat form got judges, JaySoul and Okyeame Kwame worried, trying to find out how they could select the best out of the worst but little did Okyeame Kwame know that his hater was in the audition room.
18newspaper source noted that, when the amateur rapper who is now vying for a bigger platform in his career got in front of the judges all he could do was to deliver insults in the form of rap to Okyeame Kwame the rap doctor who is your judge for the day.
The participant rapper according to 18newspaper source threw the insult around the hepatitis B awareness creation and the fact that one person calls himself the best rapper alive.
Our source says the insult came as a surprise to both judges but Okyeame Kwame handled it maturely, saying that the guy is an amateur hence he does not know what he is saying.
The big question we are asking is, will judges select the rapper who insulted okyeame kwame or they will give the excuse of he was not good because 18newspaper can confirm that apart from that rapper, the rest were also horrible in their own way hence we wait for the final show down soon on GH one television.