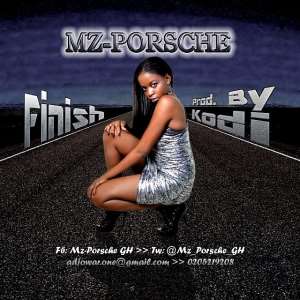 Check out this HIT Single by Mz-Porsche. The New_Best Female Rapper on the block. #TheTakeOVER ! Song was produced by KOdI.
Download LINK : http://www.hulkshare.com/36nu3acdm4ay
Biography
The UK born Ghanaian Adjowa Addo-Yobo popularly known as Mz-Porsche is a multi talented Entertainer, Model and a Musician. She started writing lyrics in Junior high school and recording with her computer. It was after high school that she started recording professionally.
Mz-Porsche has worked with Rozay on her track " Push It (Prod. By Laxio) " and C.T on " Power (Prod. By Jaylush) "and a few others.
Currently, she is part of a hiphop project " Fearless Invasion ". Mz-Porsche is one of the few female rappers in a male-dominated industry with a recent hit single "Finish" which was produced by Kodi.
Connect with Mz-Porsche on Facebook : https://www.facebook.com/MssPorsche