LYNX HANDS EAZZY OVER TO KOD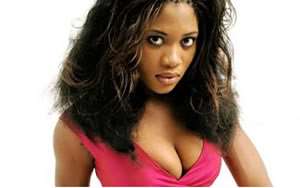 April 25th 2012- Lynx Entertainment, a record which recruits, produces, promotes and markets artistes will officially hand over one of its artistes, Mildred Ashong popularly known in showbiz circles as Eazzy to versatile broadcaster cum designer Kofi Okyere Darko (KOD).
Eazzy's transfer to KOD officially commences after the release of her new video for her hit single "Go Go Wind" at the Rockstone's Office on Friday 28th April 2012.
Jointly produced by Lynx Entertainment, Solid Multimedia, 4syte Studios, Bullhaus Entertainment and OM Studios, the video is expected to hit the screens right after its premiere on Friday.
According to the General Manager of Lynx Ghana, Mother Company of Lynx Entertainment, Albert Mensah, Eazzy's transfer to KOD is a decision they (Lynx) made with the artiste mutually.
"We've been discussing this for quite some time, seeing as it is a part of our plan in the grand scheme of things that an artist grows to the point where he or she can successfully make the key decisions which affect his or her career on a regular basis. What made this take longer than we expected was finding a suitable candidate to take over Eazzy's management. KOD takes over now and lynx will take a back seat and assume a more advisory role."
He added that though Lynx Entertainment will not be directly involved in the day to day operations of the artiste, they still have a key connection with the artiste.
Eazzy, was officially signed to Lynx Entertainment in 2009. In her short stay under Lynx, she has been established and grown as one of the most sought after artistes in the Ghana.
Her popular songs; Bo wonsem mame, Wengeze, One Gal and her current hit "Go Go Wind" were all produced by Lynx Entertainment.
She has also excelled in her collaborations with artistes such as veteran musician Gyedu Blay Ambolley, Richie, Tinny, Asem, OJ Blaq, Zigi, Jupiter and several others.
For Press Enquiries
Call 0229419357 (Efia)
Email: [email protected]