Ayigbe Edem and Confidence hook up at the Ghana Music Awards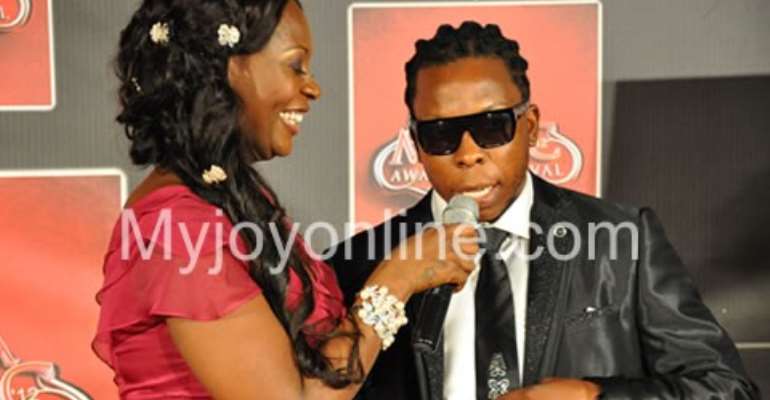 This year's Ghana Music Awards which came off the Dome of the Accra International Conference Centre will definitely go down in history as one that came with it interesting surprises.
Memorable moments on the red carpet prior to the awards night will definitely linger on for years especially the dazzling fashion by the various celebrities who graced the red carpet and the interviews that with it.
The most notable among the red carpet moments was the reunion of rapper Edem, formally Ayigbe Edem, and the sexy Confidence Haugen.
This reunion drew wild cheers from a packed Dome audience who clearly knew the history between the two.
The two made the headlines in 2010 when their love relationship hit the rocks followed by allegations that Edem had stolen Confidence's mobile phone.
An allegation Edem refuted at a press conference soon after.
After the drama that came with that relationship, nothing has been heard of the two until Saturday night when Confidence, a co-host on the red carpet, had to interview Edem just like other celebrities who graced it.
A clearly 'tensed' Confidence had to put the past behind her to confidently interview Edem in the midst of the loud cheers from an audience who were clearly enjoying the night's biggest surprise.
The two former 'lovebirds' showed no sign of enmity as they wore bright 'smiles' for the cameras.
Confidence could be seen smiling brightly as Edem skillfully answers the questions she posed at the Volta Regime artiste.
Could this reunion be the beginning of bigger things to come? Many wondered.