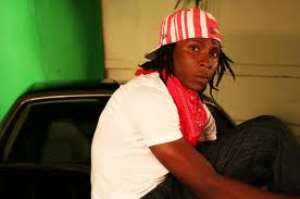 THE GHANA Music Awards has always had its criticism from the nomination stages to award winners and this year's edition is no exception.
Few days to the 2012 VGMA festival, the 'Ajeei' hit makers R2Bees made up of Paedae and Mugeez has finally added their voice and describe the Award as a joke and not worth it.
The officials handling the group on twitter yesterday fully explained why they believed VGMA is a joke stating that "Sorry we don't re-tweet your congratulatory messages regarding the GMAs, it's because we believe it's not credible, and it's fraudulent, read next tweet."
The group on their next tweet noted that "Ajeei' is the only official single we released last year, and if it's banned, tell me which song's been nominated for the 3 categories?"
In as much as the tweet makes sense, the question arises as to why the group did not ask the organizers of the event to pull them out of the categories till now.
When the manager of the group, Gomsky, was contacted as to whether the tweet is really from the views of the music group or it's on a hack, he confirmed that NY DJ, the Drive time host on Kapital Radio, saying they really represented the group's views and none other.
In a mocking manner, the group went ahead with a tweet to propose a track they thought perhaps qualified them for the nominations "Perhaps its Mugeez's Oleku Cover."
They refused not to lament on the reasons given as to why the hit track "Ajeei " was disqualified saying "And no disrespect to Atumpan but if 'The Thing' which not only is profane but promotes underage sex gets the nod then cool."
The music group however said "the satisfaction in seeing genuine happiness on the fans faces when we go out there will forever exceed man's lust for a common plastic" and has asked for buyers of their plastic awards should they win any. "